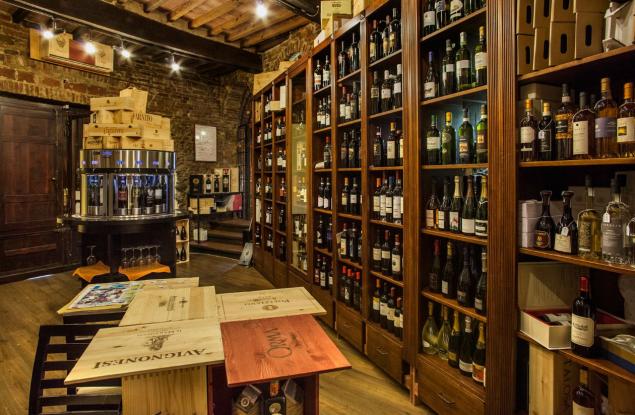 La Bottega del Nobile
Via di Gracciano nel Corso, 95
Montepulciano (SI)
Tel: (+39) 0578 757016
labotteganobile@libero.it
www.vinonobile.eu
This temple of taste and good wine is located in the heart of Montepulciano, in the cellars of Palazzo Avignonesi, where one of the wines with more history and charm in the world has originated. The restaurant pursues an attentive philosophy aimed at offering refined raw materials, as well as at respecting the traditional character of the recipes, the simplicity of the dishes and, last but not least, the awaraness that the customes have to eat and drink well. The menu offers a very simple and direct proposal à la carte, as well as extremely balanced and high-quality tasting experiences, in which the food is the real star, apart from any rule and convention. The wine shop displays more than 300 labels of wine: you can find them by-the-glass, and you can choose the bottle that best suits your tastes. To accompany an aperitif or a starter, apart from the classic sparkling wines, some very interesting white wines are available, without of course neglecting the great Tuscan red wines, which accompany soups, starters and main courses excellently. The range and diversity of the proposals definitely will satisfy everyone's tastes.
The restaurant is open for lunch from 12:30 to 2:30 p.m., and for dinner from 7:30 to 10:30 p.m.
Closing day: Thursday