Who we are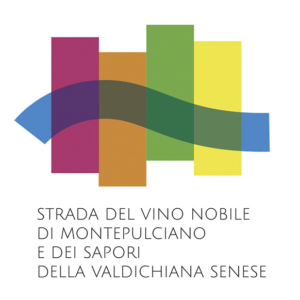 WHO WE ARE
The Strada del Vino Nobile di Montepulciano e dei Sapori della Valdichiana Senese is the Association set up in 1998 to enhance and promote the beauty and diversity of Valdichiana Senese.
The "Strada" currently has more than 160 members, including producers of Vino Nobile di Montepulciano, farms, restaurants, wine shops, accommodation facilities, spas, associations and bodies active in the area, including the Municipalities of Cetona, Chianciano Terme, Chiusi, Montepulciano, Pienza, San Casciano dei Bagni, Sarteano, Sinalunga, Torrita di Siena, and Trequanda, as well as the Union of Municipalities of Valdichiana Senese.
Since 2014, the Strada del Vino Nobile di Montepulciano e dei Sapori della Valdichiana Senese has also featured Valdichiana Living, which is an incoming agency and official tour operator for the territory of the Valdichiana Senese, in charge of aggregating, promoting and marketing the tourist offer of the Valdichiana Senese. GO TO WEBSITE
WHAT WE DO
We promote and enhance all that contributes to make this territory unique, including the Vino Nobile di Montepulciano, the landscape and food-and-wine heritage, its history, art, and thermal waters;
We arrange themed tours and experiences, which you can also book directly online via the website valdichianaliving.it ;
We create and market, both for our customers, and for national and international agencies and tour operators, accommodation proposals customized or defined on the basis of specific interests, as well as of the most attractive events;
We spread the knowledge of Valdichiana Senese in Italy and in the world, attending events and national and international fairs related to tourism and territorial development;
We carry out information office activities for all the municipalities of the Valdichiana Senese, at the Info-points of Montepulciano (Palazzo del Capitano, Piazza Grande, n. 7), Torrita di Siena (Via Ottavio Maestri, 22);
At our Info-points, we recommend travellers the ideal place to sleep, eat, taste, or relax, and we provide last-minute booking services;
We plan and arrange events, including the following:
Calici di Stelle ["Glasses of Stars"] in Montepulciano: the most highly-anticipated event for the Montepulciano's summer, featuring wine tasting and live music. This event takes place every year on the 10th of August: calicidistellemontepulciano.it ;
Valdichiana Eating: the annual market of the flavours of Valdichiana, as well as an area project for promoting local wine-and-food and short food supply chain productions: valdichianaeating.it .