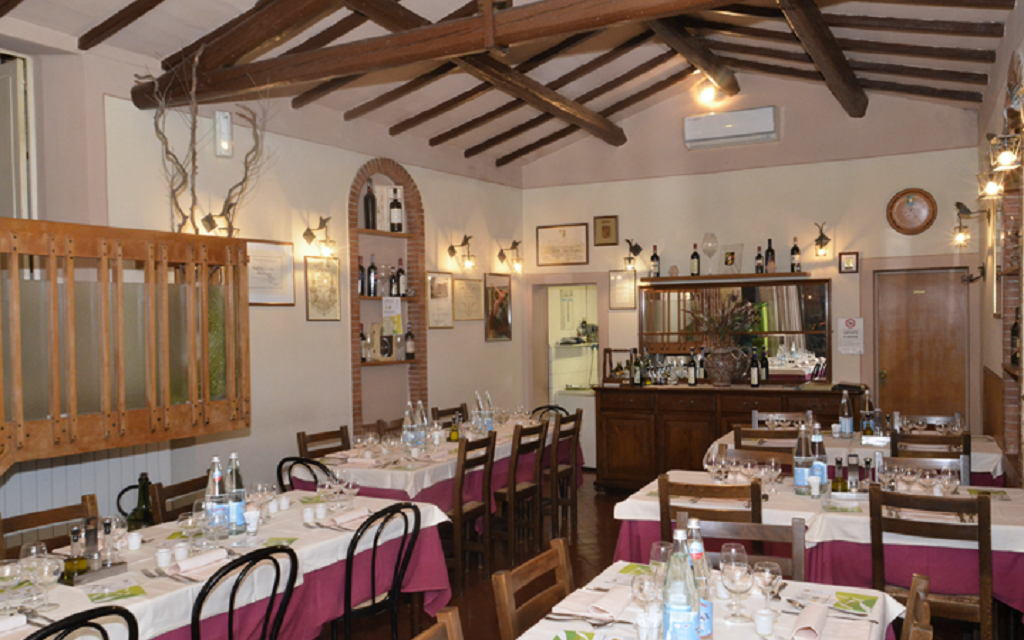 Ristorante Betulia
Via Vittorio Veneto, 21 Bettolle
Sinalunga (SI)
Tel:(+39) 0577 624131
rist.betulia@libero.it
www.ristorantebetulia.it 
The Albergo Ristorante Betulia sign was officially born on 17 July 1965, the date of the inauguration of the Bettolle motorway exit. This date is not accidental, in fact it was the technicians who followed the work for its construction who convinced the then owners to choose that particular day for Bettolle and for the entire Valdichiana.
Since then many things have changed and the "Betulia" has succeeded through the knowledge, the study, the innovative spirit to maintain a standard capable of satisfying its customers, making it today a historic place in the territorial area.
The desire to maintain local culinary traditions is a strong point of the restaurant, which through the knowledge and choice of raw materials, the use of new cooking systems, the desire to offer healthy and quality cuisine, succeeds in intent thanks to the concept of a short supply chain, thus favoring a circular economy system.
Following seasonality is essential to offer dishes that enhance the taste, typicality and culinary tradition of the area and at the same time stimulate study, research and imagination.
Customer loyalty is based on the concept of "Familiarity" obtained thanks to the small-medium size of the venue which allows you to interact with the customer by putting him in a position to feel like a guest and not a customer. This peculiarity means that all those products that fall within the seasonality can be proposed and valued with particular attention to wine as an element of complement and enhancement of good cuisine.