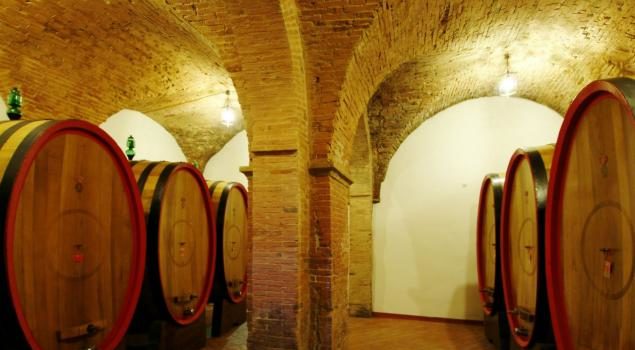 Ercolani Carlo e Marco
SS per Chianciano 146, 39/41
Montepulciano (SI)
Tel: (+39) 0578 716563
info@ercolanimontepulciano.it
www.ercolanimontepulciano.it
The Farm "Ercolani" is run by two brothers Carlo and Marco, young farmers for about twenty years, and consists of 150 hectares of land, 12 of which are cultivated with vineyards, 2 with olive trees, and the remaining is arable land, grazing land, and woodland , located at a height of about 450 mt.
Brothers Ercolani, continuing their grandparents' wine growing activities, propose once again their wine-growing and wine-making experiences, to produce high-quality typical wines, which will allow you to rediscover forgotten colors, scents and flavors, respecting the local traditions, but without neglecting the possibilities offered by new technology.
The land cultivated with vineyards is of a medium consistency, partly clayey, and partly sandy. The methods of cutting are partly Guyot pruning, and partly spurred cordon, and the varieties present are the Prugnolo Gentile, Canaiolo Nero, Mammolo, and Ciliegiolo (used for the production of Vino Nobile di Montepulciano and Vino Rosso di Montepulciano), in addition to other local vines used for Vinsanto and table wines.
Winemaking is carried out in a traditional way, with wooden vats, and the aging is carried out in small and medium-sized oak barrels, inside the charming Renaissance cellar named "Città Sotterranea" ["Underground City"], owned by the company, located along the main street of the old town center of Montepulciano.