Pici and fresh pasta handmade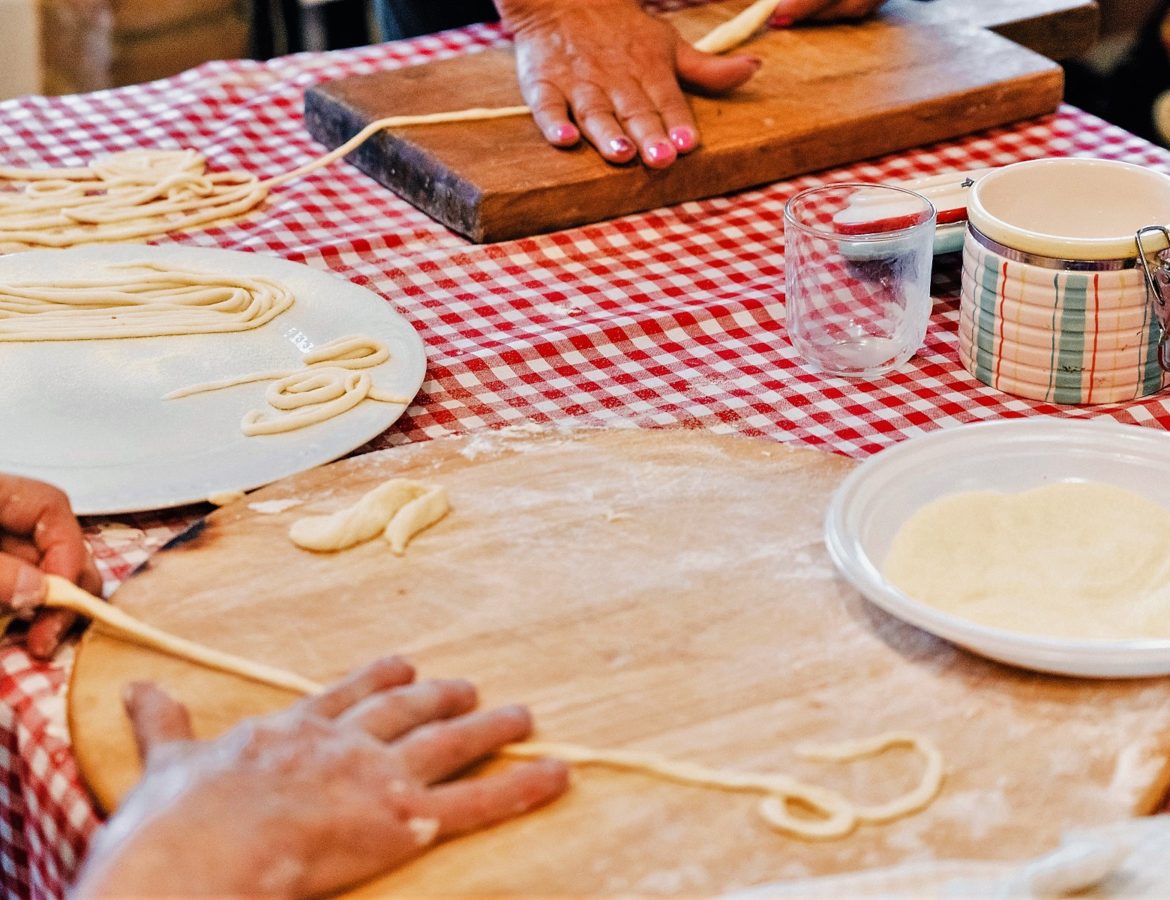 Learning how to prepare typical fresh pasta handmade.
The pici are the most famous pasta dish in the Province of Siena. It is a type of pasta made by hand, thicker than normal spaghetti, which is made by rolling the dough and rubbing it with both hands; this gesture is precisely called, in the local dialect, "appiciare". It is a peasant recipe, easy to make, which you can easily learn even if you are not much familiar with the practice of cooking. You will pleasantly learn to make not only pici, but also tagliatelle and tasty sauces for seasoning, such as meat ragout, aglione sauce, or cacio e pepe ["Cheese and Pepper"]. Reproducing these Tuscan recipes at home will be easy, and with the advice you will receive from our housewives, you will not go wrong; your performance will definitely be a big shot! At the end of this cooking course on fresh pasta, you will enjoy the first courses you have just prepared, properly paired with a glass of wine. As a small present for you, the apron of the true Tuscan Chef.
Course includes:
Fresh pasta course;
Lunch or dinner with hand made pasta;
"Valdichiana Living" apron.
Duration: about 2,5 hours
Departure time: 11 am or 5 pm
Starting point: agriturismo or restaurant (to be agreed) in Valdichiana Senese
Price per person: € 65,00
Transportation service available by request