Cooking like Tuscan grandmothers: Tuscan cooking class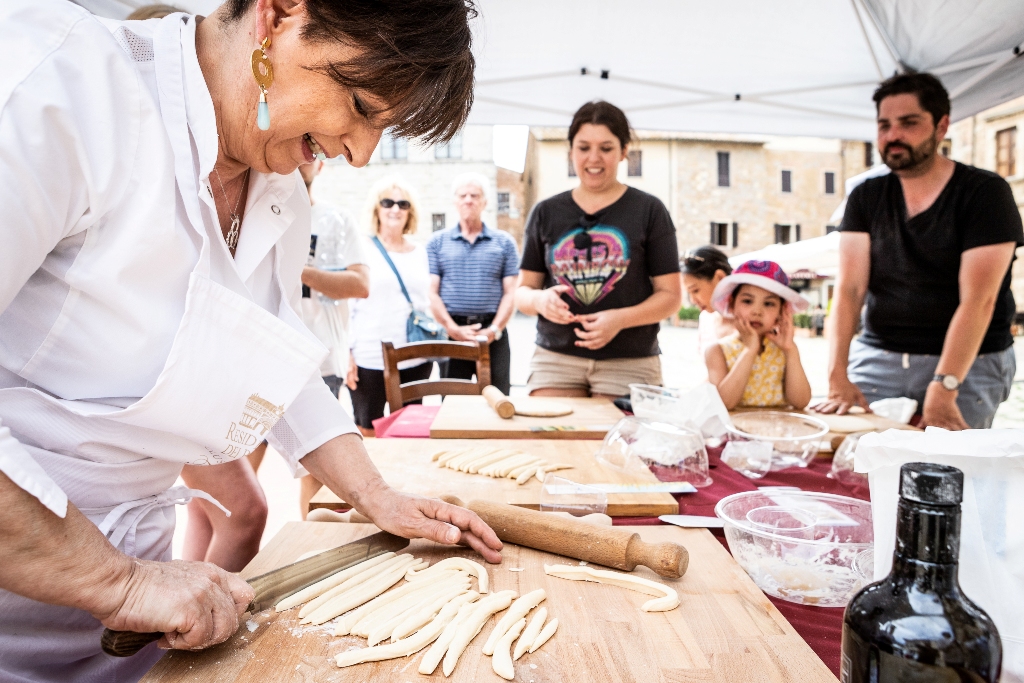 Cooking local traditional dishes in pure Tuscan style, just like the grandmothers in Valdichiana Senese
Tuscan way of life told through food. Together with the local housewives, you will attend a typical local cooking course, cooking simple and tasty dishes, typical of the sharecropping Tuscan period. All the ingredients of the lesson are selected according to seasonality and focusing on local zero-miles productions ot enhance your experience.
The typical cookery of Tuscan grandmothers
The first step is the preparation of bruschetta and croutons of many types: with tomato and basil, Tuscan extra virgin olive oil, etc. Then, continue by mixing water and flour to make the pici, the famous handmade pasta typical of Siena area, then an excellent sauce, and finally a delicious homemade dessert. Between a preparation and the other, a glass of wine will always be present to keep company with you. At the end of the course, the table will be set and prepared with the freshly cooked dishes. Now, you only have to taste them, paired with local wines. A rural experience to discover the traditional Tuscan cuisine, to be lived on a farmhouse, on a farm, or in a trattoria.
Includes:
Welcome drink;
Tuscan cooking class;
Lunch or dinner;
Apron "Valdichiana Living".
On request:
Duration: about 3 hours
Departure time: 11:00 am or 5:00 pm
Departure location: farm in Valdichiana Senese
Price per person: 109,00 €