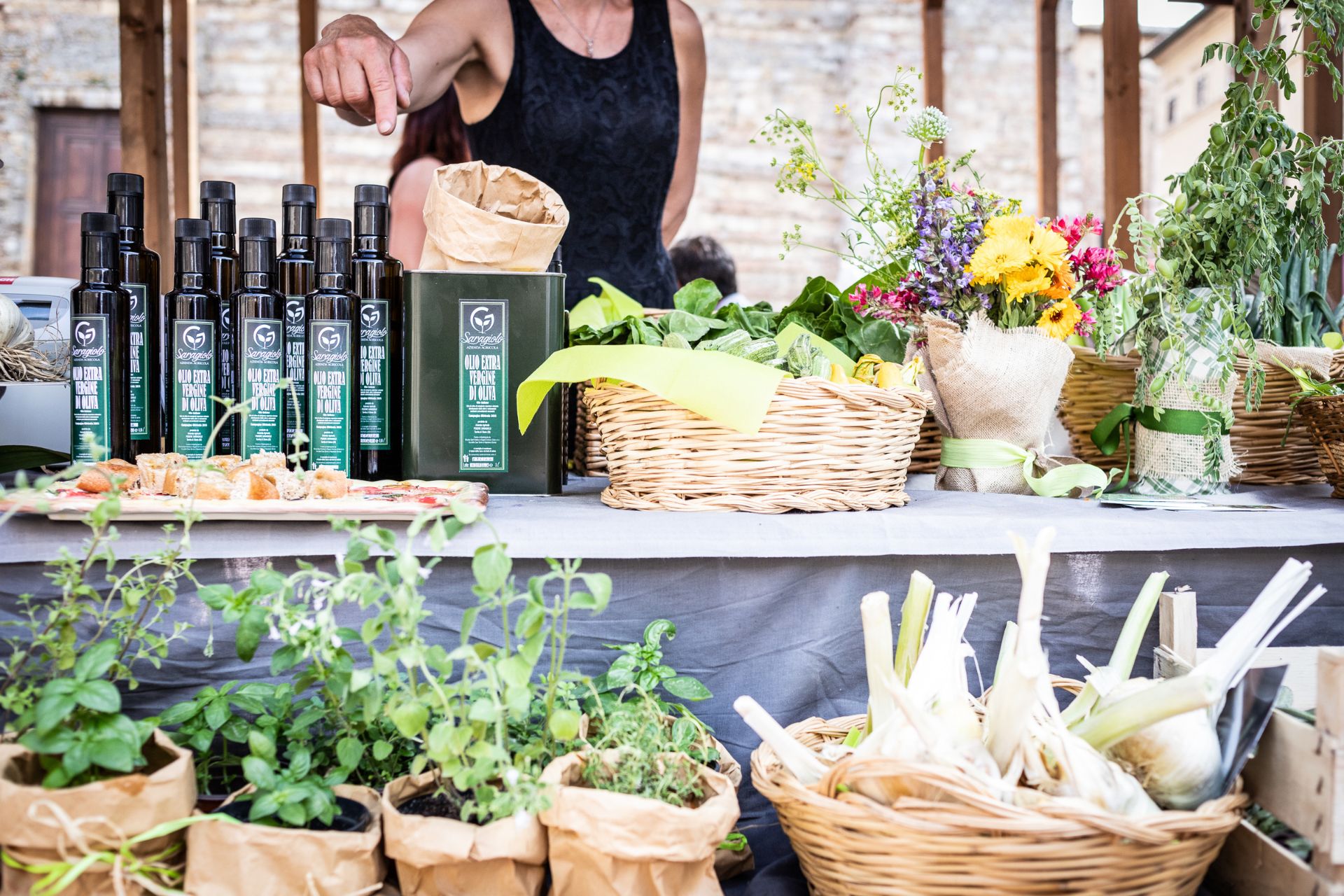 Valdichiana Eating: bio market with the local producers / 15 and 16 April in Montefollonico (Torrita di Siena)
The bio market with the local producers of the Valdichiana area
In Valdichiana Senese, in southern Tuscany, there is an itinerant, tasty event that takes place every year in a different municipality: the Valdichiana Eating Km0 producers' market, a project which aims to bring local gourmet excellences in the squares of the Valdichiana area. Now in its fifth edition, this year the appointment will take place in Montefollonico (Torrita di Siena) on Saturday 15 and Sunday 16 April.
Organized by the Strada del Vino Nobile di Montepulciano e dei Sapori della Valdichiana Senese, the objective it sets is to add value to all the products beloved by the "food lovers" of the area, products characterized by quality and uniqueness.
From Valdichiana garlic to ancient grains, from pecorino cheese to Nobile di Montepulciano wine, just to name a few: all the best products of the Valdichiana area are part and parcel of the Valdichiana Eating market.
The 2023 edition will see the producers of the Valdichiana Aretina and Senese as protagonists, with a specific focus on organic productions (in fact, Valdichiana Eating's bio boxes will also be presented). It will also be possible to taste the wines produced in the area at the Wine corner, thanks to the Fisar sommeliers.
Valdichiana Eating takes place at the same time as another important event in the village of Montefollonico, "Lo gradireste un goccio di evemto?", an appointment entirely dedicated to the precious sweet Tuscan liqueur that has a strong tradition here.
During the two days, it will therefore be possible to taste excellent local Vin Santo, as well as discover, taste and buy the traditional and genuine products presented by the producers of the Valdichiana Eating's market.
****************
Check out the complete program of the event here: www.valdichianaeating.shop