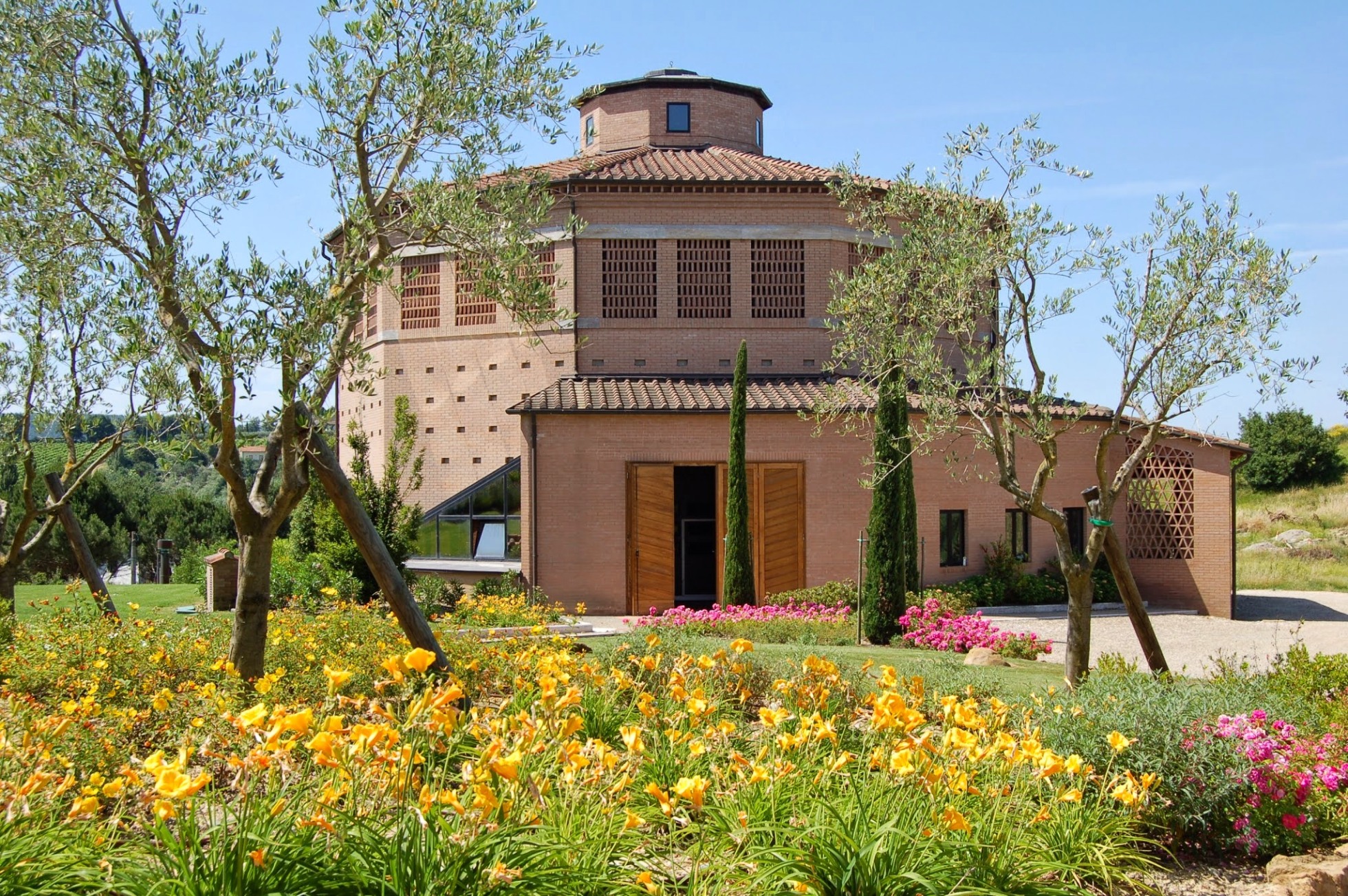 Triacca – Santavenere
Strada per Pienza, 39
Montepulciano
Tel:(+39) 0578 757774
santavenere@triacca.com
www.triaccavini.eu/it/santavenere
The winery "Triacca" was established in 1897 in Valtellina. Subsequently, the property was enlarged with the purchase of the farm "La Madonnina", located in the Chianti Classico production zone, and then in the Valdichiana, adding to its range of products the "Nobile Santavenere" wine, produced in the 30 hectares of vineyards of the "Fattoria Santavenere", in Montepulciano. The new cellar has special architectural features that allow the winery to produce its own Vino Nobile with the utmost respect for the environment and for the changing needs of the actual market. It has a total capacity of 4.000 hectoliters, partly in barrels.
TOTAL HECTARES OF VINEYARD: 37 HA;
NOBILE DI MONTEPULCIANO: 30 HA;
ANNUAL PRODUCTION (number of bottles): 140.000
WINES WITH DESIGNATION OF ORIGIN PRODUCED BY THE WINERY:
Vino Nobile di Montepulciano DOCG ("Santavenere" and "Poderuccio")
Harvest period: first week of October
Opening period: March 26-October 29, 2016: from Monday to Friday, from 9 a.m. until 7 p.m. (on Saturdays: from 11 a.m. to 7 p.m.); Mid-June – mid-October: open also on Sundays, from 11 a.m. until 7 p.m.; close on Mondays in the afternoon.
Foreign languages: English, French, German