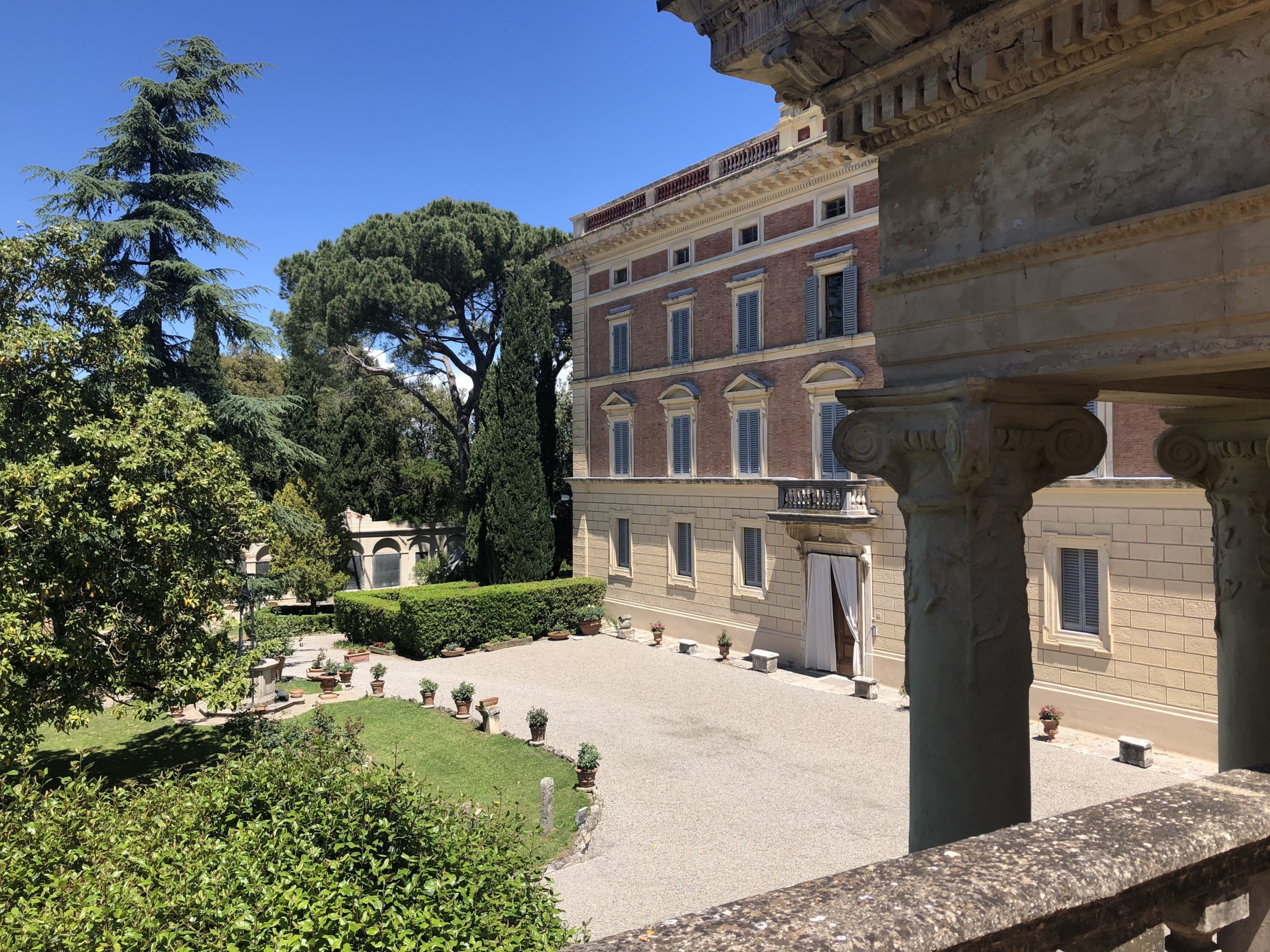 Tenuta Granducale di Dolciano
Località Dolciano 7
Chiusi (SI)
Tel: +39 338 7408884
info@tenutadolciano.it
www.tenutadolciano.it
Tenuta Dolciano is situated 3 km from the etruscan town Chiusi . You already find the farm that will constitute the core of Tenuta Dolciano back in in 1.537, The Tenuta  was bought by Francesco 1 dei Medici.  Around the year 1782 Dolciano is profoundly transformed in a hamlet with master Villa, wonderful italian-style gardens, lodgings for farmers, schools,stables and Church that today survive thanks to the constant commitment of renovation and care from the Bologna Family that from 24th of December 1864 is the owner of this estate.
Tenuta Dolciano is the perfect hospitality in Chiusi – Valdichiana Senese
THE CHURCH wanted by Granduca who in 1787 establishes the  parish under the title of San Leopoldo for all the inhabitants of Dolciano. Still consecrated under the Diocese of Montepulciano – Chiusi – Pienza allows those who wish the celebration of weddings and other events with religious function.
HOSPITALITY, FOOD and EXPERIENCES The villa's a prestigious Suite that can accommodate five persons.  80 mq, elegantly furnished with antiques and fine details are the ideal setting for romantic nights of luxury , to live an exciting dive into the past and lose the perception of time with all the comfort  specially customized. Also we can host up to 50 persons on our holiday partner homes  inside the tenuta with a beautiful swimming pool.
The Restaurant, La Locanda Scuderie. A Combinations of flavors and fine wines processed by experts  for Menus of excellence . This restaurant  and catering can host inside and outside  up to 150 people.
TOURS With a guided tour we will enter the historic rooms of the estate, recently restored, and discover the world of the court of the Grand Duke of Tuscany.
The ancient residence, with the historic rooms and the Italian garden, the school, the museum, the cellar of the estate and the collection of over 300 animals, many of which are already extinct. A dive into the past to discover 100 years of Tuscan history! This will be followed by a tasting with a sommelier of the oil and wine of local products. Olive oil and its characteristics Tuscan wine and its typical products!