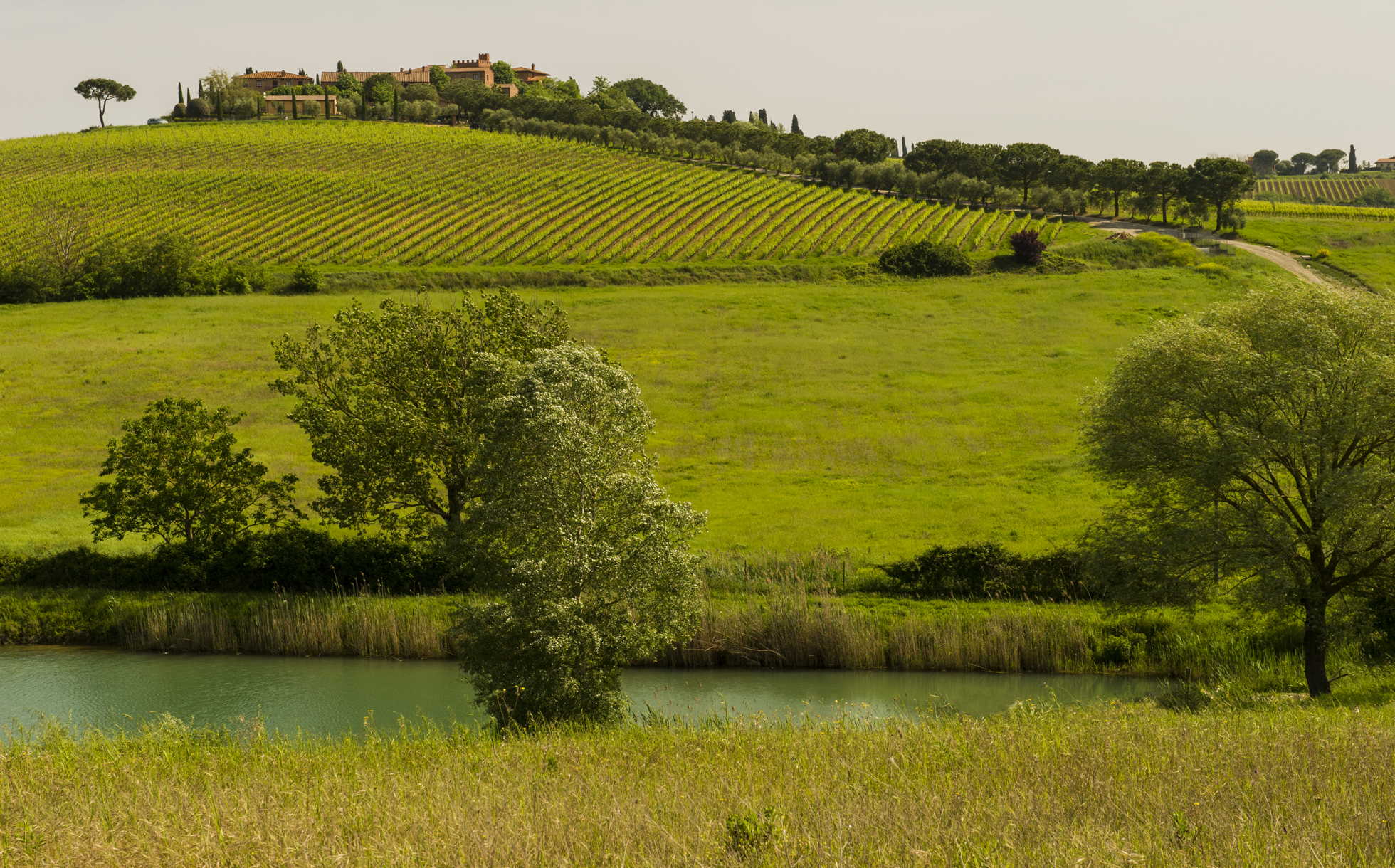 Tenuta Tre Rose
Via della Stella, 3
Valiano di Montepulciano (SI)
Tel: (+39) 0578 724018
This beautiful estate, covering five hills, has a prestigious Villa in the centre dating to 1521, to the period in which Cardinal Silvio Passerini (1469 –1529) was nominated Bishop of Cortona and erected the building in the area between Valiano, Cortona and Lake Trasimeno, on the border between the Granduchy of Tuscany and the Papal States. Passerini was not only a religious man. He was also the enlightened patron of Giorgio Vasari – much referred to in his book 'Lives' – and a Medici Court milieu intellectual.
The rooms below the Trerose Villa still bear the signs of his passage: the "Cardinal's Passageway", a secret tunnel which led from the building to Umbria, then a straightforward and safe escape route in the difficult years of the tensions between the Granduchy of Tuscany and the Papal States.
A visit to Trerose gives visitors a clear idea of what a Tuscan estate is.
The manor house itself is encircled by vineyards scattered over five hills, which cover it completely.
The Palazzi, Belvedere, Lodola, Poggetto and Santa Caterina account for 103 hectares under vine almost entirely planted with Sangiovese (Prugnolo Gentile in this zone).
The vineyards have been planted on a unique layout, which is a feature of the estate and mark out and highlight the forms of the hills in this splendid area, with its wealth of different facing slopes and soils ranging from clay to sand to silt, giving variegated notes and nuances to the grape selections.
Our wines:
SALTERIO – Rosso di Montalcino DOC
SANTA CATERINA – Vino Nobile di Montepulciano DOCG
VILLA ROMIZI – Vino Nobile di Montepulciano (selezione) DOCG
SIMPOSIO – Vino Nobile di Montepulciano (selezione) DOCG
ISTRIONE – Toscana IGT
TREROSE – Vin Santo di Montepulciano DOC