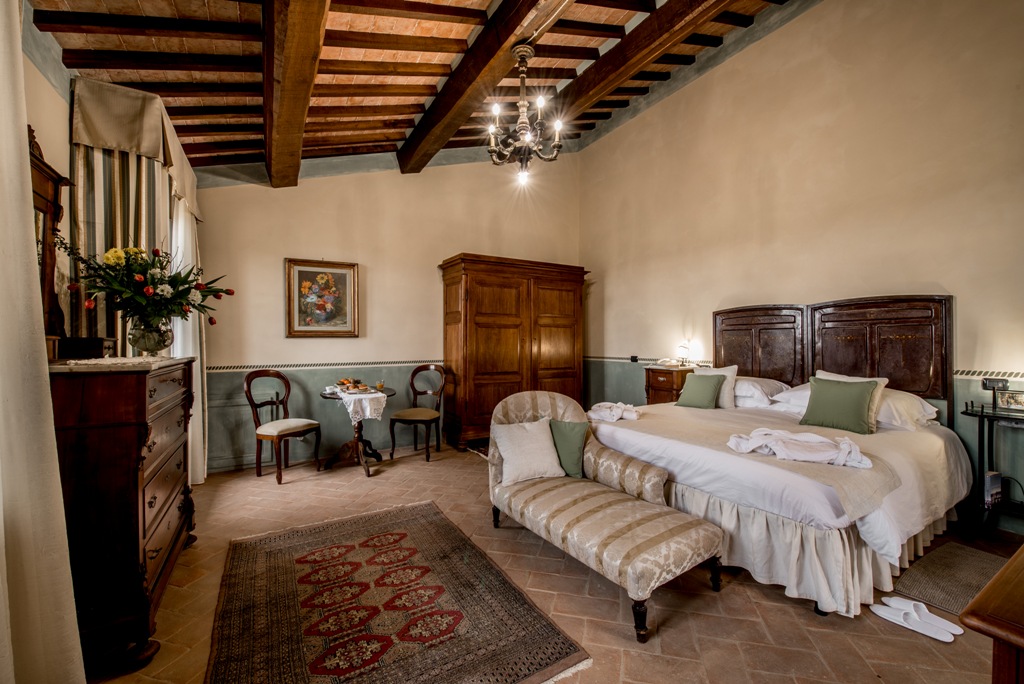 Holiday Farm "Podere La Rocca"
Via dei Greppi, 36-38
Abbadia di Montepulciano (SI)
Tel:(+39) 0578 708162
info@poderelarocca.it
www.poderelarocca.it
Our Agriturismo is located in the countryside of Montepulciano is the ideal place to spend holidays in contact with nature. The atmosphere is simple and familiar as well as comfortable rooms  will be the elements to make you live at best "the magic of our country side" that we want to convey with
a family welcome that is as genuine as our products.
With our location, in the quiet of the countryside.
Through the flavours of times gone by
And with guest rooms fitted with every modern comfort.
These are our promises that we hope will make your stay memorable!
The farmhouse is immersed in a garden of vineyards and orchards of the family La Rocca settled in Valdichiana since the middle of the last century, when their great-grandfather Giuseppe, in love with this wonderful countryside, decided to move with the whole family. The technically advanced and imposing agricultural property extends over 400 hectares divided among vineyards, orchards, vegetables and cereals of all kinds.