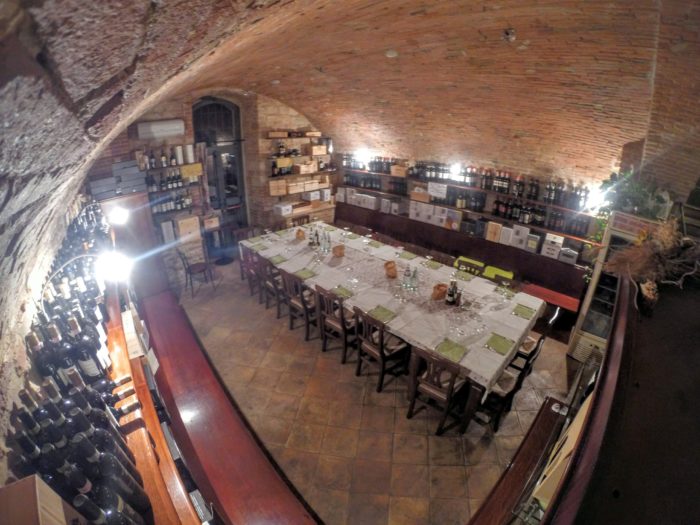 Osteria del Borgo
Osteria del Borgo
Via Ricci, 5
Montepulciano SI
0578 716799
osteriadelborgomontepulciano@gmail.com
www.osteriadelborgo.it
The Osteria del Borgo restaurant is located on the city's main square, Piazza Grande, in the same historic building dating back to the 15th century in which the Affittacamere is located.
The Osteria offers a menu of typical Tuscan specialties with homemade pasta and a wide selection of local wines.
The capacity of the Osteria is about 80 seats inside, divided between the recently renovated hall adjacent to the Piazza and the underground hall with a 14th-century barrel vault, to which in the summer season can be added the 45 seats on the beautiful terrace with panoramic views of the Valdichiana hills.
The restaurant accepts reservations and is available to accommodate groups of up to 60 people
Hours are continuous and from April to October the Osteria does not have a closing day, which in the winter months is Tuesday.