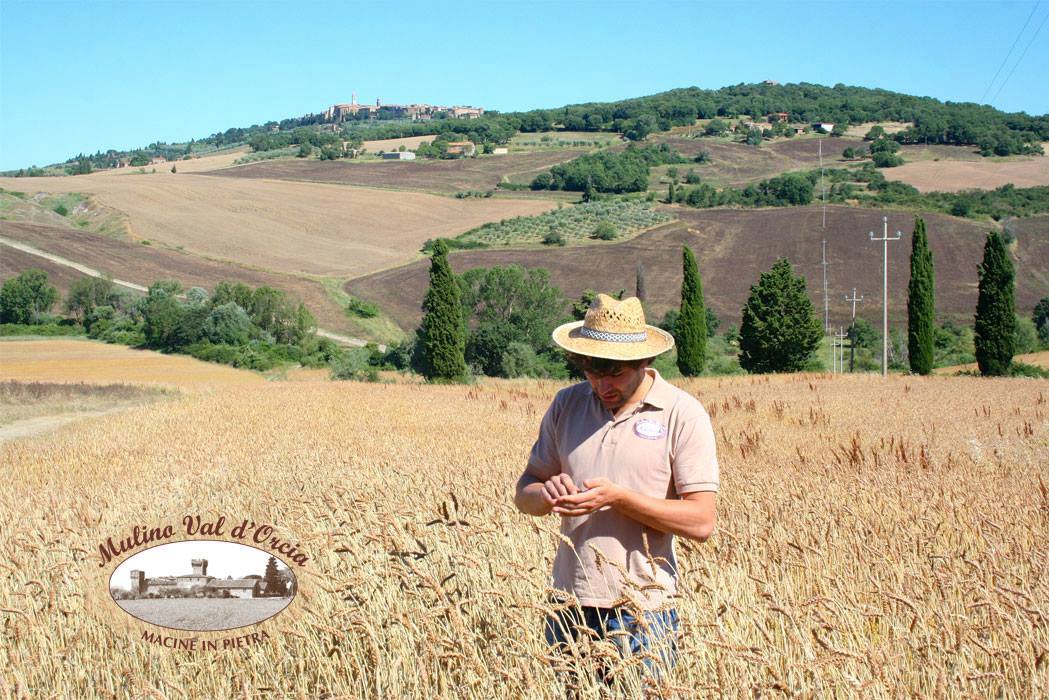 Mulino Val d'Orcia
Podere Lamone, Pienza (SI)
Tel: (+39) 345 2329477
info@mulinovaldorcia.it
www.mulinovaldorcia.it
Before being producers of pasta and millers, we are farmers and this is what makes the difference because we take care of the entire production cycle, from our fields to your table!
Mulino Val d'Orcia is located at Spedaletto Castle near Pienza. An ancient medieval castle along the Via Francigena a few kilometers from Bagno Vignoni. At Mulino Val d'Orcia you can watch the stone grinding of ancient wheats grown in Val d'Orcia and the artisanal production of pasta, including traditional pici. You will also find a wide range of our organic products and the excellent food and wine of the area.
All flour from our mill!