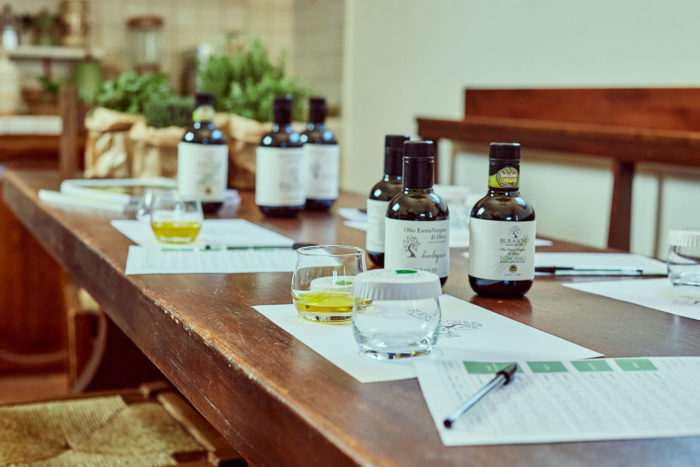 Frantoio Buraschi
Via Genova, 37
Montepulciano Stazione (SI)
Tel. 339 8929596
E-mail: info@frantoioburaschi.it
www.frantoioburaschi.it
Frantoio Buraschi is an oil mill run by two sisters, Alessandra and Emanuela Buraschi, who have given the new impetus to the family business,  point of reference for many olive growers in  Montepulciano area for the production of Extra Virgin Olive Oil: biological, IGP Toscano and, the last born, IGP Toscano Montepulciano.
Technical Oil Taster, Alessandra and her sister Emanuela, take care of all stages of the production, from the selection of the olive groves to the extraction of the product.
The Frantoio, open for processing from October to December, is open all year round for visits and tastings.