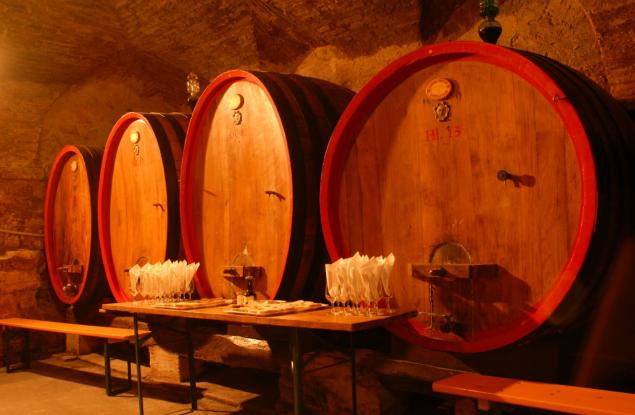 Crociani
Via del Poliziano, 15
Montepulciano (SI)
Tel: (+39) 0578 757919
info@crociani.it
www.crociani.it

The Farm "Crociani", currently owned by Susanna Crociani, has one of the most charming vineyards in the production area of Vino Nobile: it is located in the territory of "Le Caggiole", and covers an area of about 10 hectares, three quarters of which are cultivated with Sangiovese (in its local clone, the "Prugnolo Gentile"): for the remainder, it is cultivated at a 15% with Canaiolo Nero, and the remaining area is planted with Mammolo and some white grape varieties. The vinification takes place in a winery located near the vineyards, while the aging of Vino Nobile is carried out in the cellar (built in the 14th century) located in the upper part of the historical center of Montepulciano and in another more extensive cellar, located in the lower part of the town.
WINES WITH DESIGNATION OF ORIGIN PRODUCED BY THE WINERY:
Vino Nobile di Montepulciano DOCG;
Vino Nobile di Montepulciano DOCG "Magnum";
Rosso di Montepulciano DOC;
Rosso d'Arnaldo IGT;
Rosso Toscano IGT ( "Il segreto di Giorgio");
Chianti dei Colli Senesi DOCG;
Caggiolino IGT Bianco;
Caggiolino Rosso IGT;
Caggiolino Rosato IGT;
Vin Santo di Montepulciano DOC
Opening hours: all year round, even on holidays, from 9:00 a.m. to 1:00 p.m., and from 3:00 p.m. to 7:00 p.m.
Foreign languages: English, German, French and Spanish