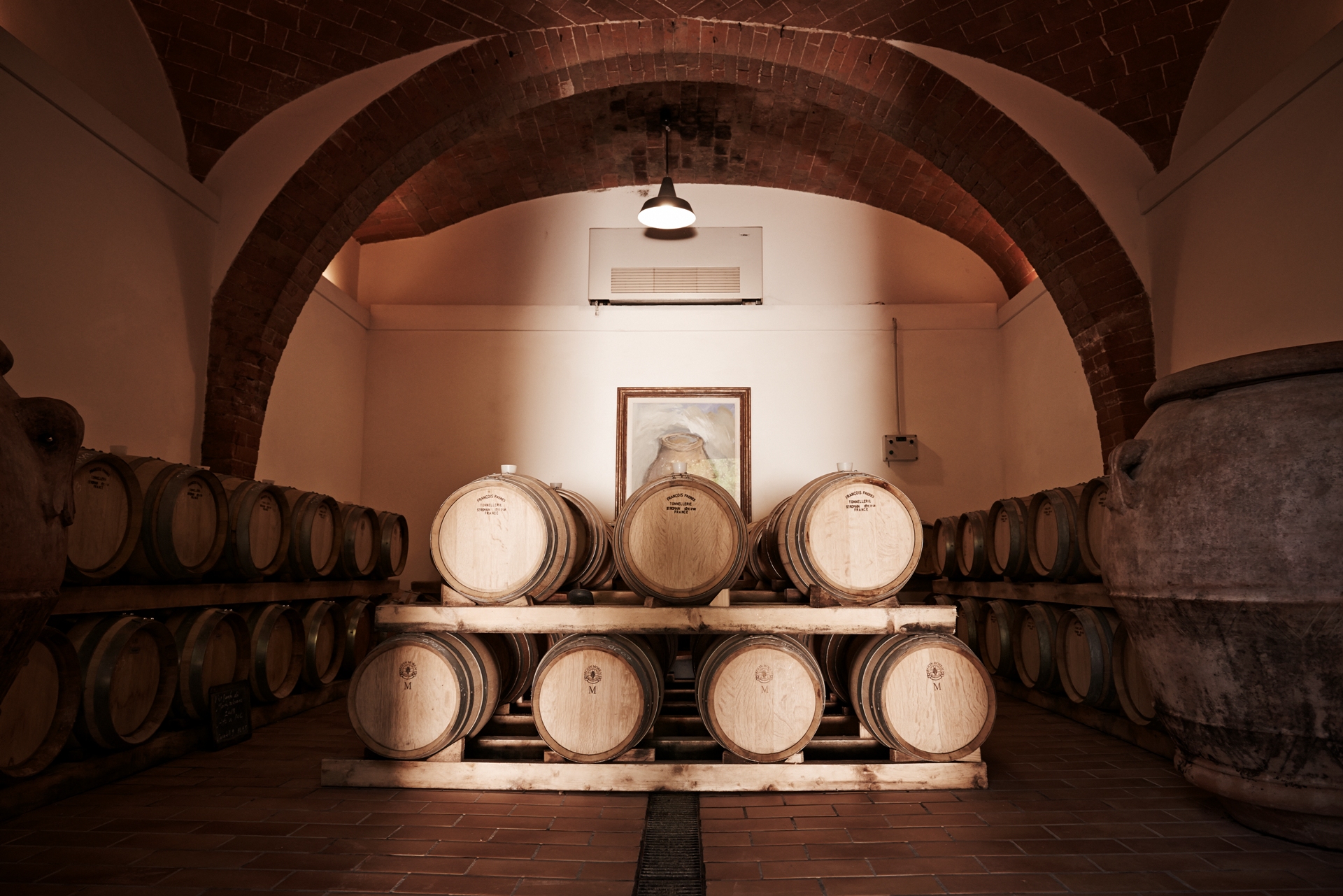 Bindella – Estate "Vallocaia"
Via delle Tre Berte, 10
Acquaviva di Montepulciano (SI)
Tel: 0578 767777
info@bindella.it
www.bindella.it

The Vallocaia estate is located in the beautiful territory of Argiano, rich in extraordinary views that will take your breath away with their beauty. The estate pursues a philosophy based on a deep respect for the land, without expecting from it more than it may actually give. According to the desire of the owners to act on the tried and tested traditions, it was decided to focus on the production of Vino Nobile di Montepulciano, ensuring the product from the vine to the table.
TOTAL HECTARES OF VINEYARD: 39,57 HA.
NOBILE DI MONTEPULCIANO: 24,86 HA.
ROSSO DI MONTEPULCIANO: 3.03 HA.
ANNUAL PRODUCTION (number of bottles): 150,000
WINES WITH DESIGNATION OF ORIGIN PRODUCED BY THE WINERY:
Rosso di Montepulciano DOC (Fossolupaio);
Vino Nobile di Montepulciano DOCG (Annata, Selezione I Quadri, Riserva Vallocaia);
Vin Santo di Montepulciano DOC (Dolce Sinfonia, Occhio di Pernice).
Harvest period: September 25-October 10
Open: Monday to Friday, from 9:00 to 18:00
Closed on Saturdays (for groups and only on request) and Sundays
Foreign languages: English, French, German, Chinese