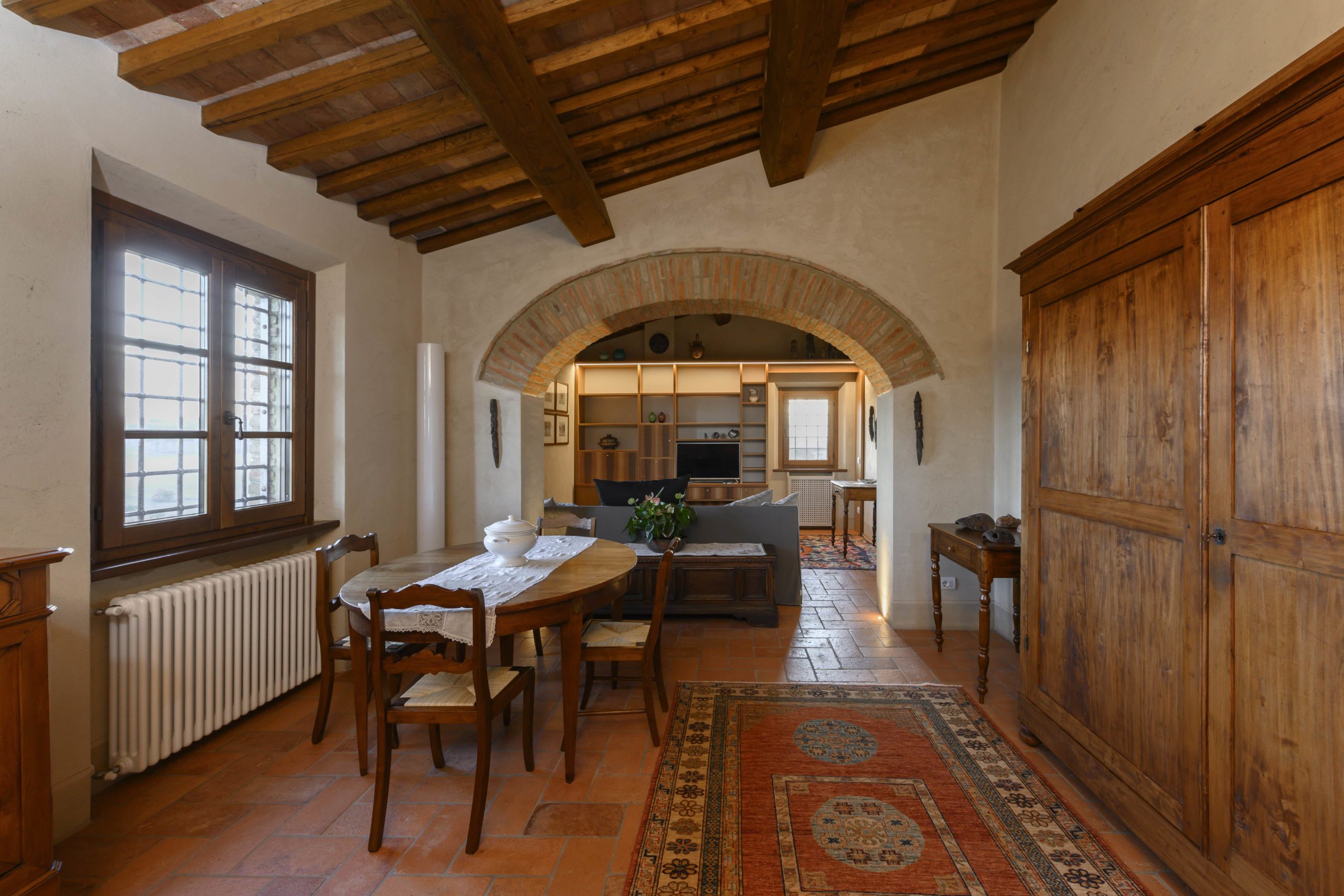 Appartamenti San Bartolomeo di Caselle
Address: Via di San Bartolomeo 19 – Montepulciano (Si)
Telephone:+39 0578 32 15 46 – M. +39 370 378 02 94
Email: info@sanbartolomeodicaselle.it
Website: www.parcovillatrecci.it
Nearby to the ancient little church is the San Bartolomeo di Caselle from the 14th century, with two apartments, at the rear of the building, a pleasant place for people who desire to restore
themselves from the daily routine, by relaxing and taking excursions in the neighbouring areas. The apartments have been restored, paying the greatest attention to detail, and with a careful
respect for the original architecture of the building that makes San Bartolomeo a unique place. San Bartolomeo with its two apartments is completely surrounded by a magnificent panorama.
The two apartments are equipped and furnished with pieces created by a famous international designer and with antique pieces. There is no swimming pool, a choice of respect for the quiet of the place, a garden surrounds the building, so as one can enjoy the view of the hills and the amazing sunset over the Valdichiana Senese and the Val d'Orcia.