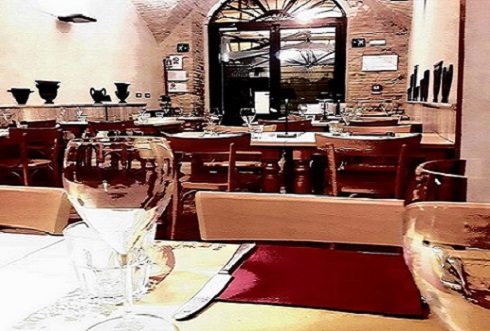 ANTICA TRATTORIA IL MARZOCCO
Via di Gracciano nel Corso, 84
53045 Montepulciano (Si)
T. +39 0578 71 61 85
info@trattoriamarzocco.it
www.trattoriamarzocco.it
Our resaturant Antica Trattoria il Marzocco has now been taken back to its past role in the town, making it a pleasant place for friends and families who want to pass their time in a genuine
place.  It offers an authentic Tuscan cuisine, not reviewed by chefs, but reproduced with passion and culture by our Tuscan chef with the use of seasonal, fresh and
local organic products, olive oil and vegetables from our organic farm, to assure the best quality and authenticity for our guests. The driving force of all this
work is to safeguard our traditions of our beautiful town of Montepulciano, not only of the food but for the restoration of a traditional place.