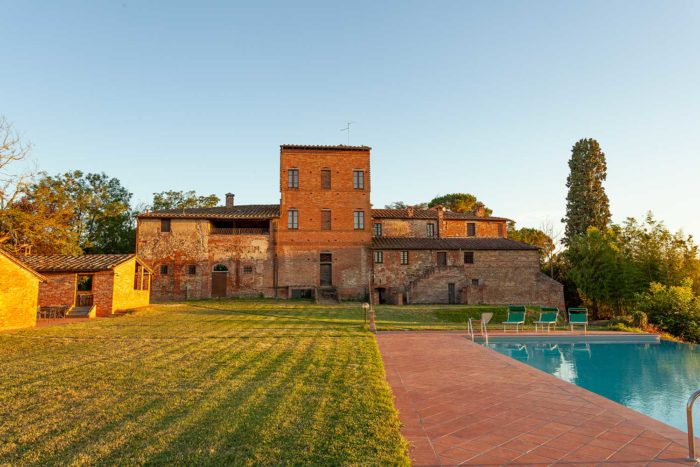 Agriturismo Valcelle
Loc. Valcelle, 74
53049 Torrita di Siena (SI) Toscana – Italia
+39 329.2256774
info@valcelle.it
www.valcelle.it
The guest-farm "Valcelle" is born from the renovation of an ancient farmhouse from the XVII century: mantaining the typical architectural tuscan style of XVII/XIX centuries, it offers a full immersion in the countryside of Valdichiana. Located on the top of a hill, it's surrounded by ca. 60 hectares of lands covered by wineyards and olive groves. It's possible to enjoy the wonderful tuscan landscapes, the welcoming atmosphere, full of history and art, gastronomy and folklore.
Experiencingthe spontaneity of the tuscan countryside, you will taste traditional products from the past times. For the guests it's also available a comfortable and panoramic pool.
The guestfarm is close to the ancient route Cassia Adrianea, a few kilometres away from Pienza, Montepulciano and Cortona, the heart of the beautiful tuscan lands.