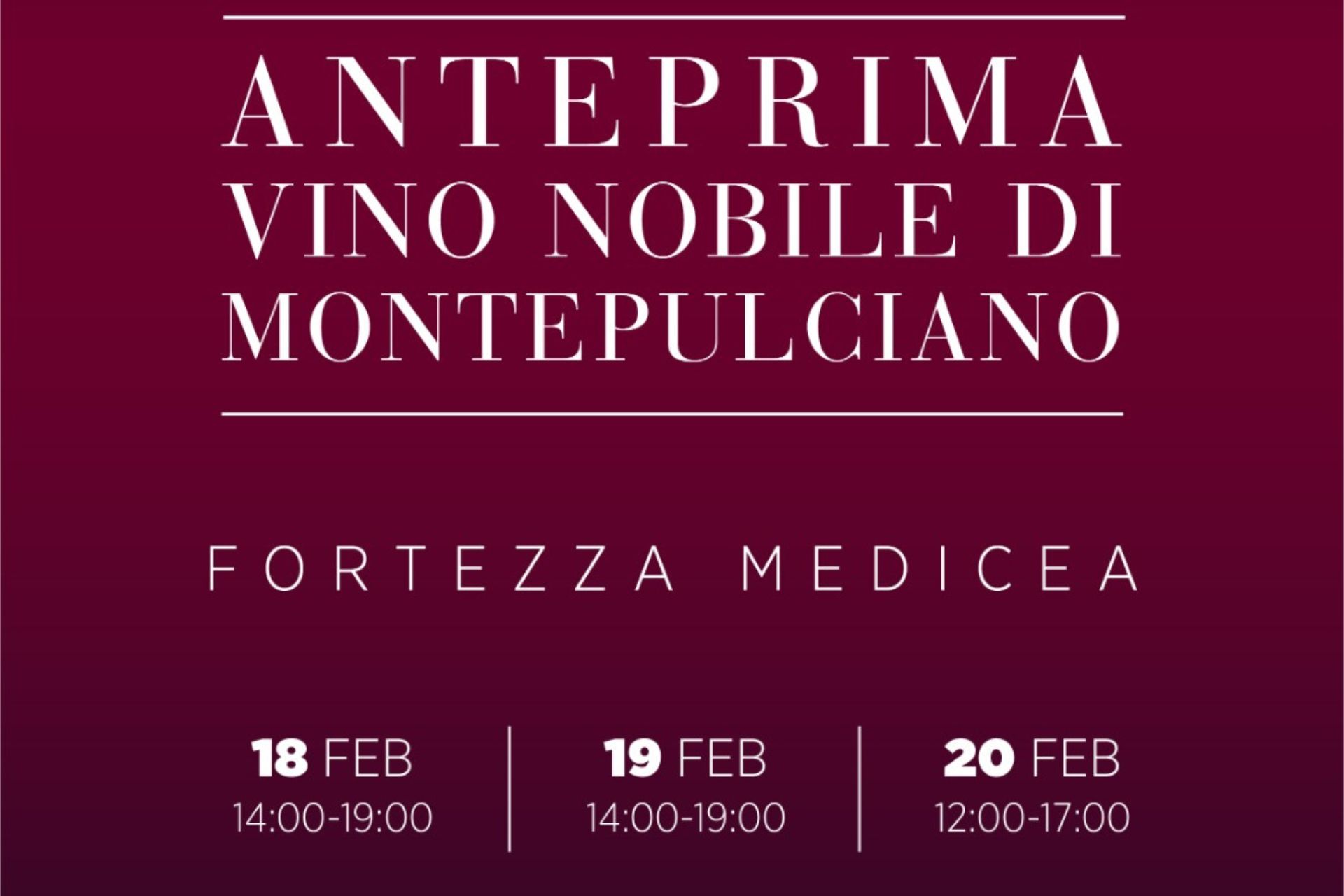 PREVIEW OF THE VINO NOBILE DI MONTEPULCIANO: FROM 18 TO 20 FEBRUARY IN THE FORTRESS
The Fortezza di Montepulciano once again opens its doors to wine lovers, sector operators and the press, with the 2023 edition of the Preview of the Vino Nobile.
The event dedicated to Italy's first DOCG will officially open on 15 February with the day dedicated to the international and national press, and will then be open to the public and operators on 18, 19 and 20 February. Specifically, on Saturday and Sunday the event will take place from 2 to 7 pm, while on Monday from 12 to 5 pm.
There will be over 40 producers from the Montepulciano area, more than half of the denomination, who will be present with their own labels for tasting. Great expectations for the new vintages on the market this year, the Vino Nobile di Montepulciano 2020 and the Riserva 2019.
The Preview of the Vino Nobile di Montepulciano is, as always, part of the Week of "Tuscany Previews" which will be inaugurated by PrimAnteprima, scheduled in Florence on Saturday 11 February, between the Cinema La Compagnia and Palazzo Medici Riccardi.
"An unmissable appointment, not only for insiders who will be able to meet over 40 producers here, who in presence will tell not only the new vintages on the market, but also the many activities, news and future projects which are confirming our Docg as one of the most dynamic in Italy. As a Consortium, in fact, we will present updates on the Pievi project, but also all the activities related to Montepulciano, the district of sustainable wine" declares Andrea Rossi, President of the Consortium of Vino Nobile di Montepulciano.
The complete program of the event can be consulted on the official website https://www.anteprimavinonobile.it/anteprima-del-vino-nobile-2018-eng.html .