Tour of the underground Valdichiana Senese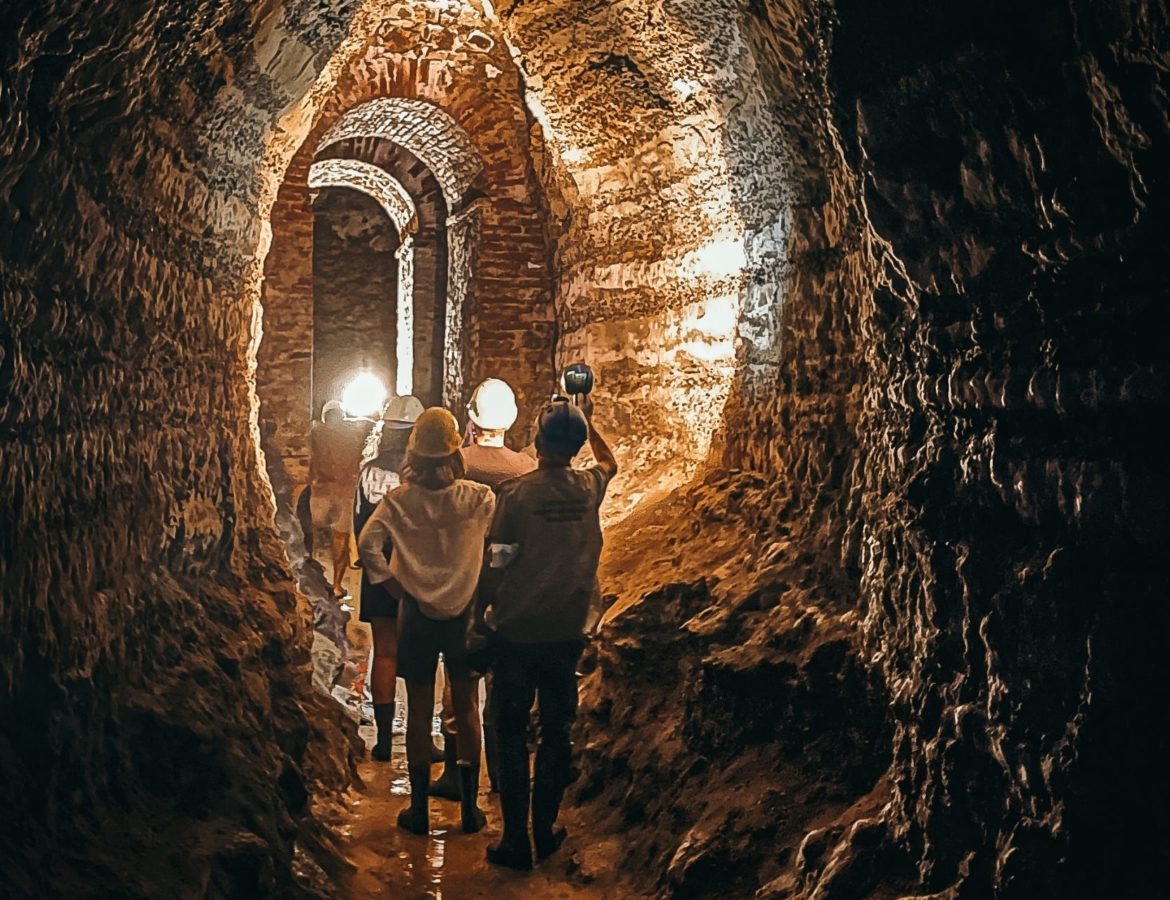 Under the villages of Valdichiana Senese there is an entire underground world to discover
Under the historical centers of the Valdichiana Senese there are very dense and complex underground tunnels where you can find precious treasures. Paths that trace the beauty of the villages on the surface and that surprise visitors with their beauty. In fact, in Valdichiana Senese there is an entire underground world to be discovered in a cultural itinerary that allows you to understand more about the millenary history of this territory, retracing the phases that have marked its development.
The stages of the tour: Sinalunga, Montepulciano and Chiusi
Your tour will start with the Water Trail in Sinalunga. Equipped with helmet, light and boots, you will venture through the underground alleys that cross the historic center of Sinalunga together with a geologist who will introduce you to the history of this "spoil", an underground aqueduct built in medieval times when water was a real precious commodity. In fact, the tunnel connects an existing well in the center of the village to Fonte del Castagno, outside the entrance to the path. Later you will get married in Montepulciano, passing from water to wine, another element that has marked the economic development of this area. In the historic center you will visit one of the eight cellars dug into the tuff, where today, as centuries ago, the Vino Nobile di Montepulciano rests (once you could have said "protected", this was precisely the necessity to have cellars within the walls of the ancient castle) and is produced; you will appreciate it in a tasting guided by the cellar staff. At the end of the visit of the winery, a lunch with pici and Tuscan wine awaits you before moving to the Etruscan city of Chiusi, the last stop of the tour. Here you will be astonished by the wonder of the Underground City where you will find agricultural tools and equipment dated back to the Etruscan era, an underground lake and a section dedicated to Etruscan epigraphy, unique in Italy, with 500 inscriptions on cinerary urns and tomb tiles.
Information
Time: 10.30 am
Meeting point: Fonte al Castagno, Sinalunga
Duration: about 4 hours
Price per person: €199 (minimum 4 participants)
The tour includes: 
Guided visito f the Water Trail in Sinalunga
Guided visit in a cellar and tasting of Vino Nobile di Montepulciano DOCG and Rosso di Montepulciano DOC with plate of typical local products
Pici tasting with a glasso f wine
Entrance ticket and guided visit of Civic Museum of Chiusi the Underground City
Transportation service from/to meeting point and for the tour.