Pienza and Montepulciano: jewels of the Renaissance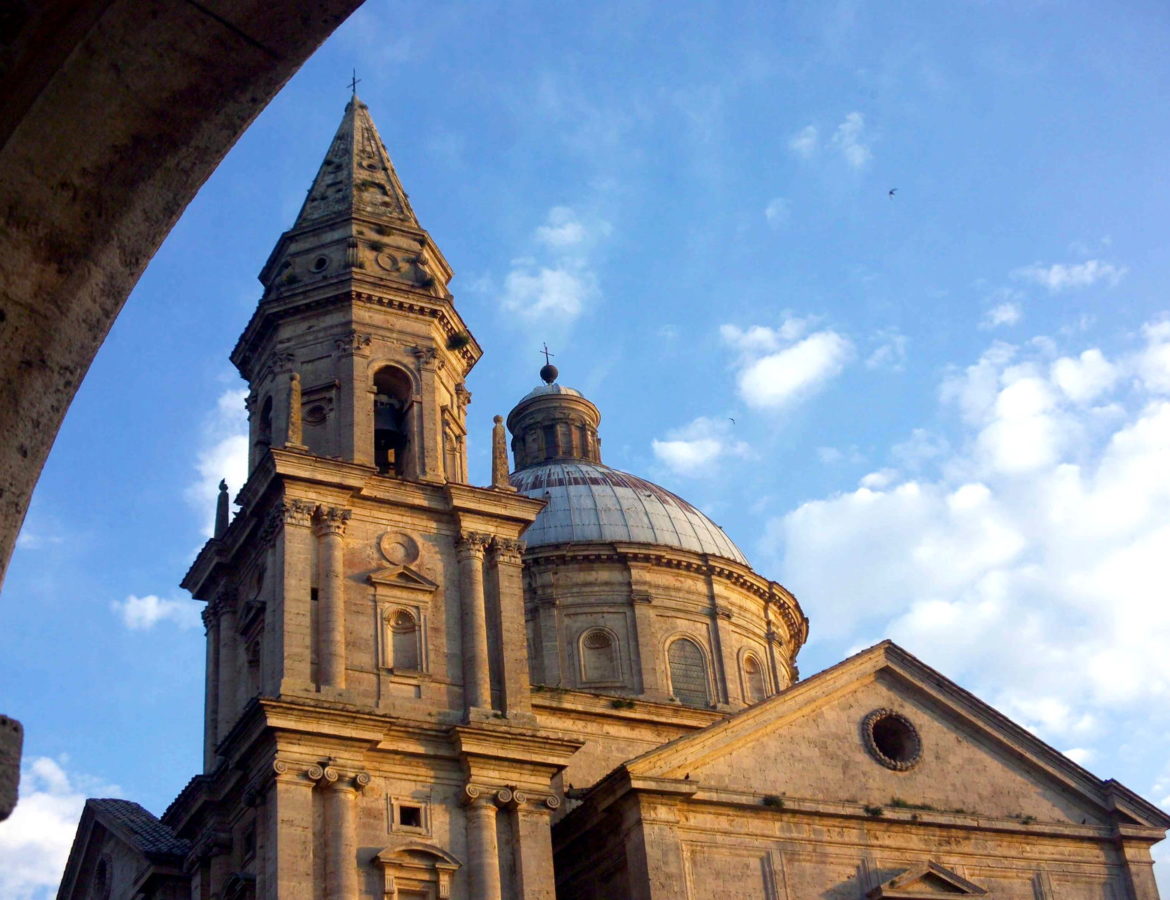 Pienza and Montepulciano: discovering the jewels of the Renaissance
Pienza and Montepulciano, symbols of Tuscany, between Valdichiana and Val d'Orcia
Two Renaissance jewels not to be missed during your trip to Tuscany. Along with a guide, you will discover everything there is to see in Montepulciano and Pienza.
The guided visit to Montepulciano
The tour begins in Montepulciano, in Piazza Grande, continues along the main street of the old town center, between the historic buildings and the artisan shops, and culminates, after a photo stop at the Temple of San Biagio, at an underground cellar, where you will taste the Vino Nobile di Montepulciano DOCG.
The guided visit to Pienza
Now, it is time to head towards the hills of the Val d'Orcia to reach Pienza, both UNESCO heritage sites. You will walk along the lanes of the ideal Renaissance city, whose urban layout has been defined as an admirable example of architecture. During the visits you also have a taste of the Pecorino cheese from Pienza.
Includes:
Visit to the old town center of Montepulciano;
Tasting of Vino Nobile di Montepulciano at an underground cellar;
Visit to the old town center of Pienza;
Tasting of Pecorino cheese;
Duration: 3 hours
Departure time: 10 am or 3 pm
Departure location: Valdichiana Living, Piazza Grande n. 7, Montepulciano
Price per person: 109,00 € (minimum 4 participants)