Spa and flavours: the "Theia" Thermal Pools and the flavours of Valdichiana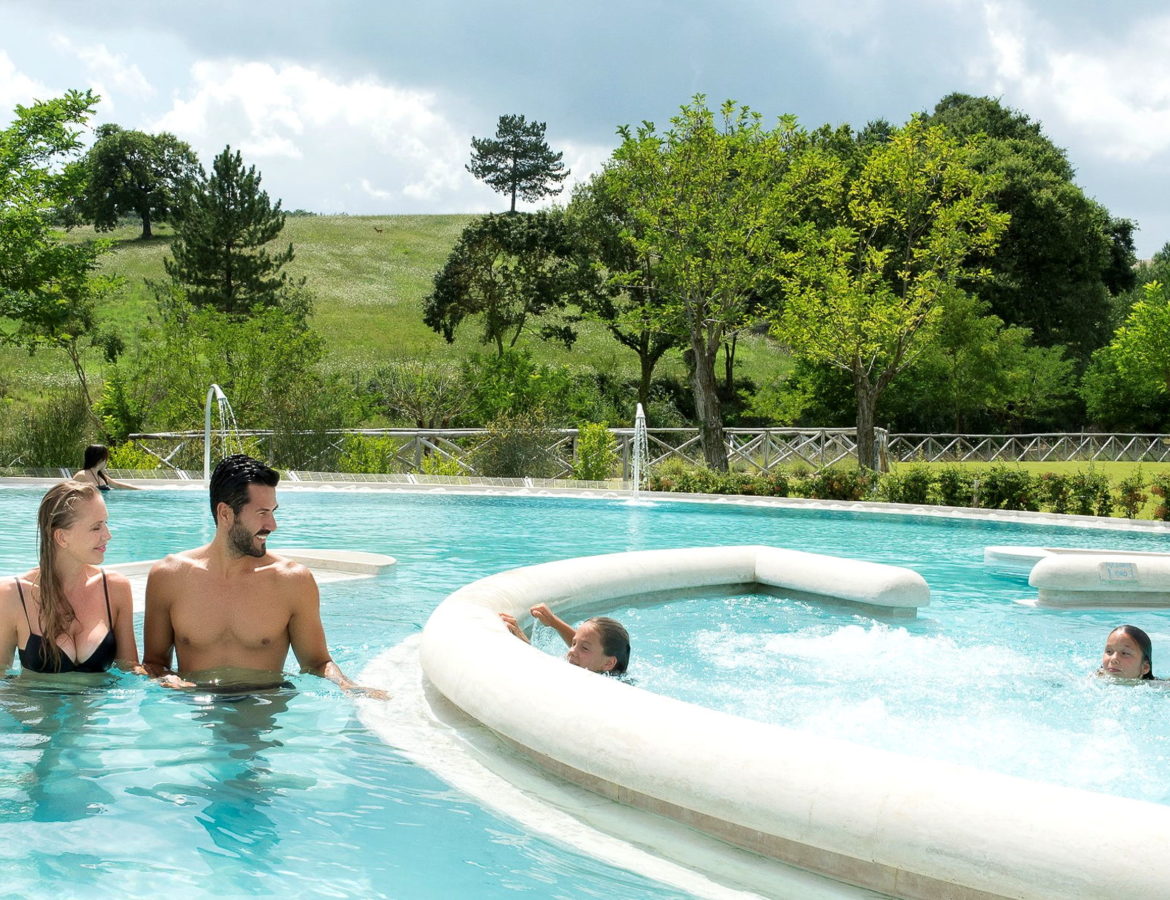 A dip in the "Theia" Thermal Pools and a visit to a wine producing agency, with a tasting of wine and typical products.
A perfect experience for both a couple and a family. The "Theia" Thermal Pools in Chianciano Terme are both internal and external, have a temperature between 91.4 ° F and 96.8 ° F, and feature cervical jets and hydro massages. Ad hoc services for children are available as well, such as the shallow pool in a covered area, a playground area, a pool with colored balls, and two spa experiences for children aged six to twelve. After a swim in the beneficial thermal waters, a taxi will accompany you to a wine agency producing Vino Nobile di Montepulciano DOCG. You will learn the secrets of the Vino Nobile di Montepulciano, and you will visit the rooms where the wine "ages". At the end of the tour, you will enjoy a final tasting of Vino Rosso di Montepulciano DOC and Vino Nobile di Montepulciano DOCG, paired with some typical products, such as local cured meats, Pecorino cheese from Pienza, and bruschetta topped with extra virgin Tuscan olive oil.
Includes:
Entrance to Theia Thermal Pools in Chianciano Terme (4 hours)
Visit of a winery in Montepulciano
Tasting of Rosso di Montepulciano Doc and Wine of Montepulciano DOCG
Tasting of typical products
Transfer service
Duration: 6 hours
Departure Time: on reservation
Starting point: Terme Theia of Chianciano Terme
Price per person: 89,00 €