Happy family: a bath at a spa, and a tour of a farm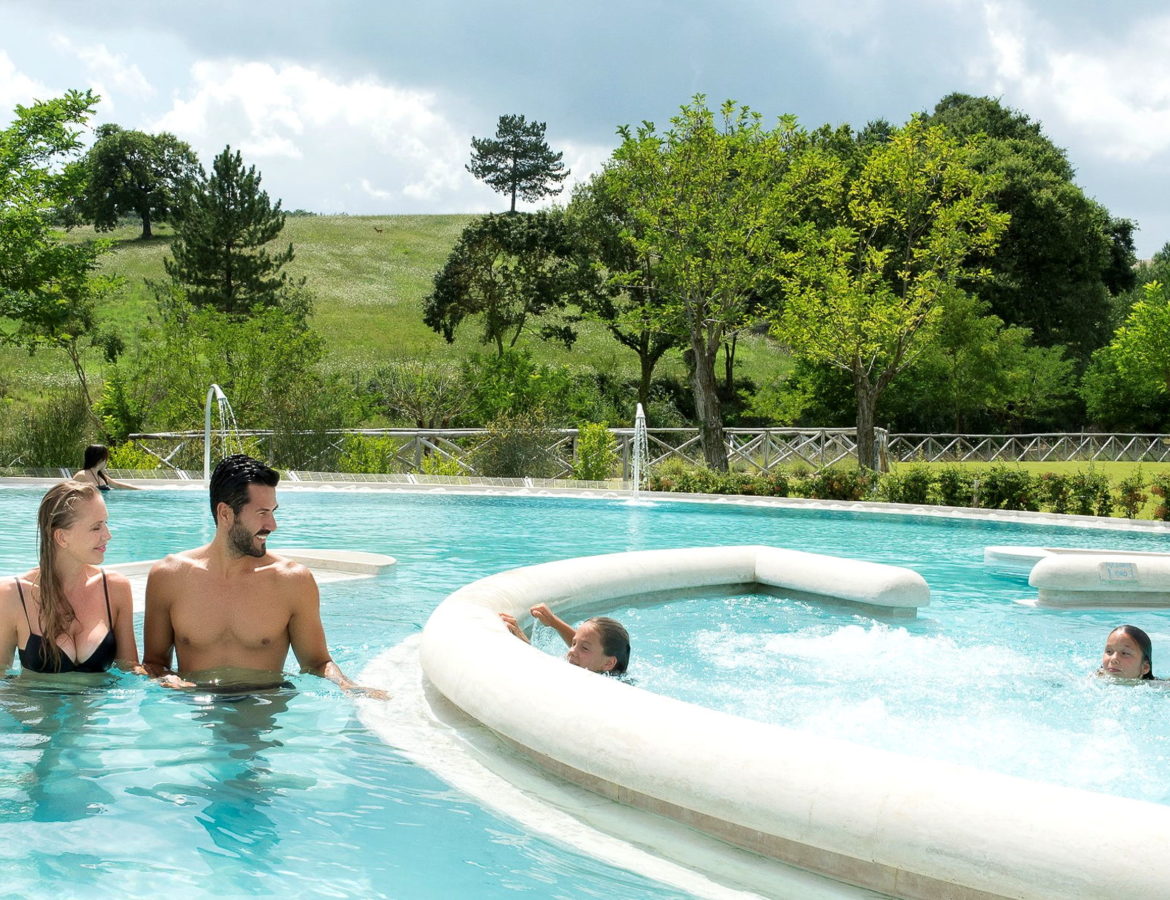 A relaxing and funny day for the whole family
A bath at a Spa and a tour of a farm: two family-friendly experiences, put together in a single day, to have an unforgettable experience.
Thermal pools for your family
The thermal pools "Theia" in Chianciano Terme are both indoor and outdoor and their temperature varies between 91.4°F and 96.8°F, the pools have cervical water-jets and hydro-massages. Tailored services for children are available as well, including a small size water pool, playground area, pool with colored balls and two thermal experiences for children aged 6 to 12 years.
Tour in a farm and tasting
After the experience at the spa, you will visit a farm, where children will have the pleasure to discover the beauty of animals and farm gardens. After the tour, you will enjoy a delicious snack made out of simple and natural flavors, such as Pecorino di Pienza cheese, bruschetta topped with extra virgin olive oil, bread and jam, seasonal fruits and vegetables.
Tour includes:
Family ticket 2 adults + 1 child (over 3 years old), including a 4-hour entry ticket to Thermal Pools "Theia" in Chianciano Terme
Guided tour of a farm and a vegetable garden
Snack based on local products
Duration: 6 hours
Departure time: to be agreed
Departure location: Thermal Pools "Theia" in Chianciano Terme
Price per family (2 adults + 1 child over 3 years old): 189,00 €