Tasting tour in the cellars in the historic center of Montepulciano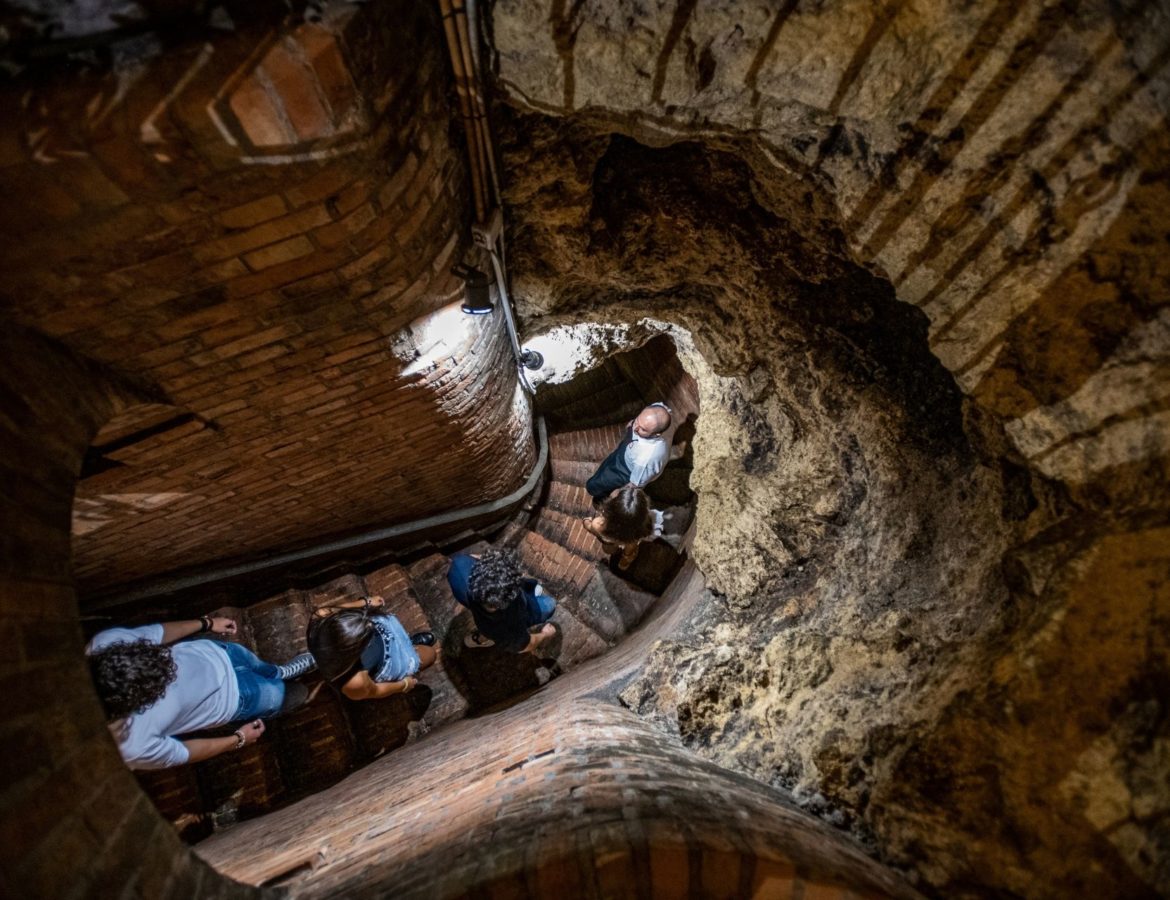 A tour to the historic cellars of Montepulciano, with a tasting of Vino Nobile
The historic cellars of Vino Nobile, located in the basement of the typical Tuscan Renaissance palaces, will be at the center of this tour available in the heart of Montepulciano available on Saturdays and Sundays. If you are in Montepulciano from Monday to Friday, you can book the same tour here.
The tour to the historic cellars of Montepulciano

Starting from Piazza Grande, you will discover the history of Montepulciano and the deep roots that for centuries have shaped the local people and the Vino Nobile. A guide will lead you inside of two underground cellars, between underground shafts with brick walls. Here you will find gigantic oak barrels, in which the famous Vino Nobile di Montepulciano DOCG and the Rosso di Montepulciano DOC "rest". At the conclusion of every visit, you will attend a tasting of the wines with an explanation of their basic characteristics. You will always remember the authenticity of Montepulciano with this tour.
What it includes
A walking in the historic center of Montepulciano;
Visit to two wine cellars in the center of Montepulciano;
Tasting of Rosso di Montepulciano DOC and Vino Nobile di Montepulciano DOCG.
Duration: about 2,5 hours
Time: 10:30 AM
Meeting point: Valdichiana Living, Piazza Grande n. 7, Montepulciano
Price per person: 39,00 € (minimum 2 participants)