Bike tour: Nobile Path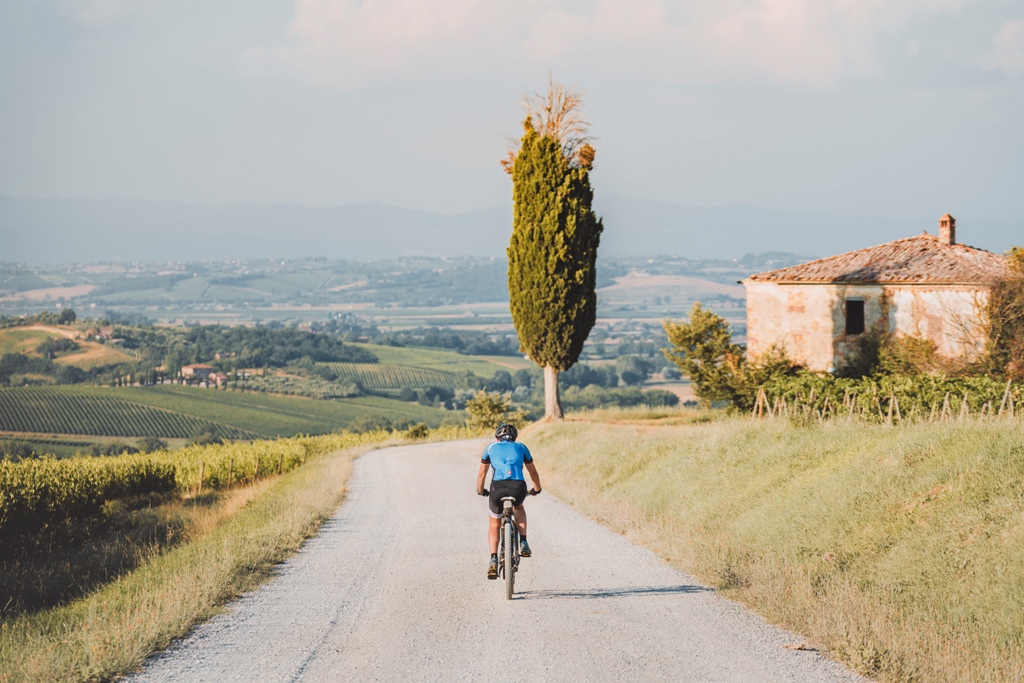 Bike tour exploring the wonders of the Tuscan countryside: Nobile Path
The Sentiero del Vino Nobile [Nobile Path] is named after the Vino Nobile, which has its exclusive production area in Montepulciano. The path mainly runs downhill, so it is a path suitable for everyone, alongside the hills that are home to vineyards, olive groves, and cultivated fields. An experienced guide will accompany you from the departure (Piazza Sant'Agnese in Montepulciano) to the arrival (Lake Montepulciano). The route first get to the Temple of San Biagio, passes in front of the small church of Madonna della Querce, crosses the woods and the dirt tracks, along which the ruins of the old farmhouses rise, and then reaches the Lake Montepulciano. Here, at the Nature Reserve, you will rest and enjoy a delicious Tuscan picnic. Return to the historic center by taxi.
Distance: 18,5 km circa
Elevation gain: 270 m
Departure point: Chiesa di Sant'Agnese, Montepulciano
Arrival: Montepulciano Lake
Sites of interest: Temple of San Biagio, Church of Sant'Agnese, Church of the Madonna della Querce, Woods of the Madonna del Cerro, Nature Reserve of the Lake Montepulciano.
Tour includes:
Bike tour (around 20 km) with a guide
Tasting of typical products
Transportation service
Duration: around 3 hours
Departure time: 10 am or 3 pm
Price per person: 199,00 €
Additional cost electric bike: 30,00 € per person