By bike on the Vino Nobile Trail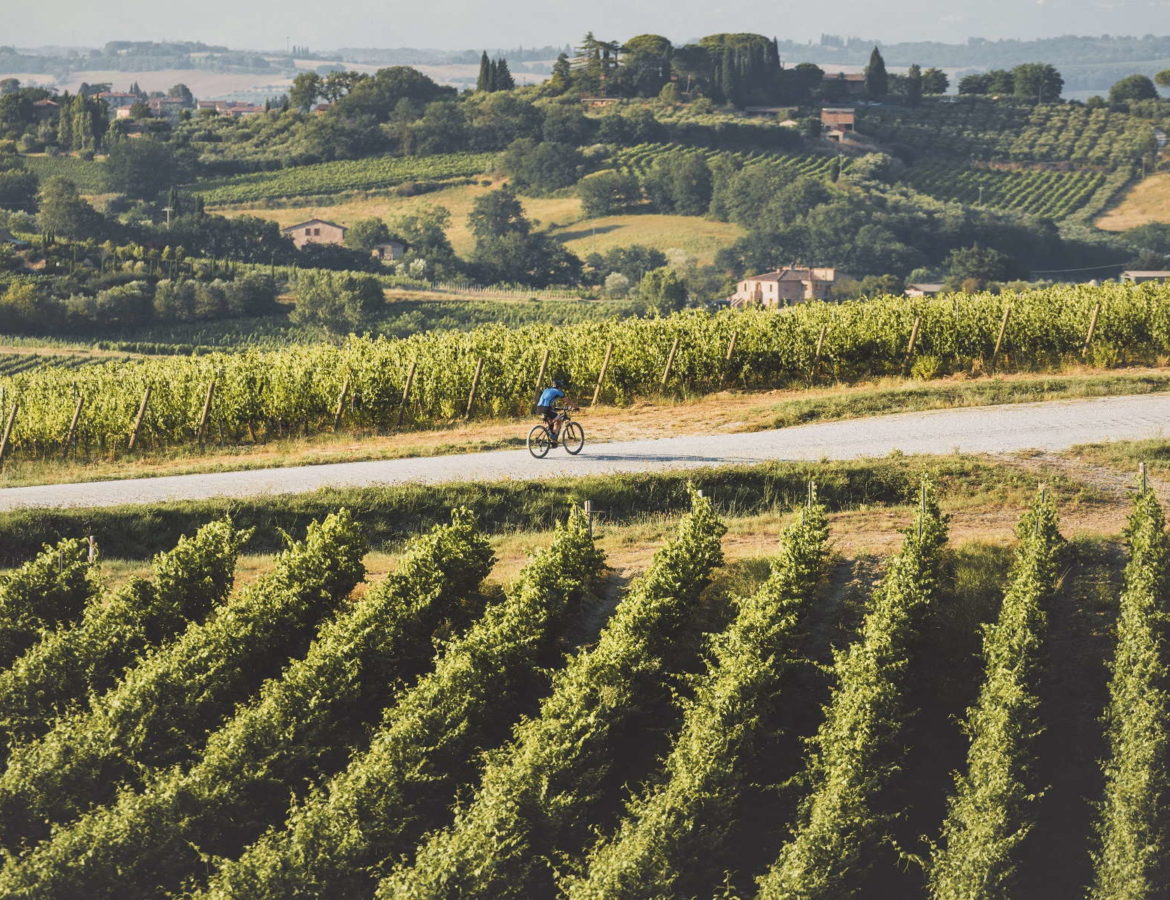 By bike from the historic center of Montepulciano up to the Lake of Montepulciano.
The Sentiero del Vino Nobile [Vino Nobile Trail] takes its name from the Vino Nobile, which has its own exclusive production area on the territory of Montepulciano. It mainly runs downhill, so it is a path suitable for everyone, along the sides of the hills that are home to vineyards, olive groves, and cultivated fields. An experienced guide will accompany you from the departure to the arrival. The route starts from Piazza Sant'Agnese, passes in front of the which are a UNESCO heritage site. Along the way, you will touch places of surprising beauty: Monticchiello, the Pieve di Corsignano, and the Spedaletto Castle, located along the route of the ancient Via Francigena. Do not forget to bring a camera with you to capture such postcard landscapes. After the ride, you will enjoy a refreshment based on typical products, such as the famous Pecorino cheese from Pienza, at a typical restaurant. Return to the departure location by taxi.
Includes:
• Bike tour (around 18.5 km) with accompanying
• Tuscan snack
• Transfer service
Duration: 3 hours
Departure time: 10 am or 3 pm
Starting point: Piazza Sant'Agnese, Montepulciano
Price per person: 99,00 €
Supplement electric bike 20,00 € per pax