Descent into the underworld in the Tomb of the Infernal Chariot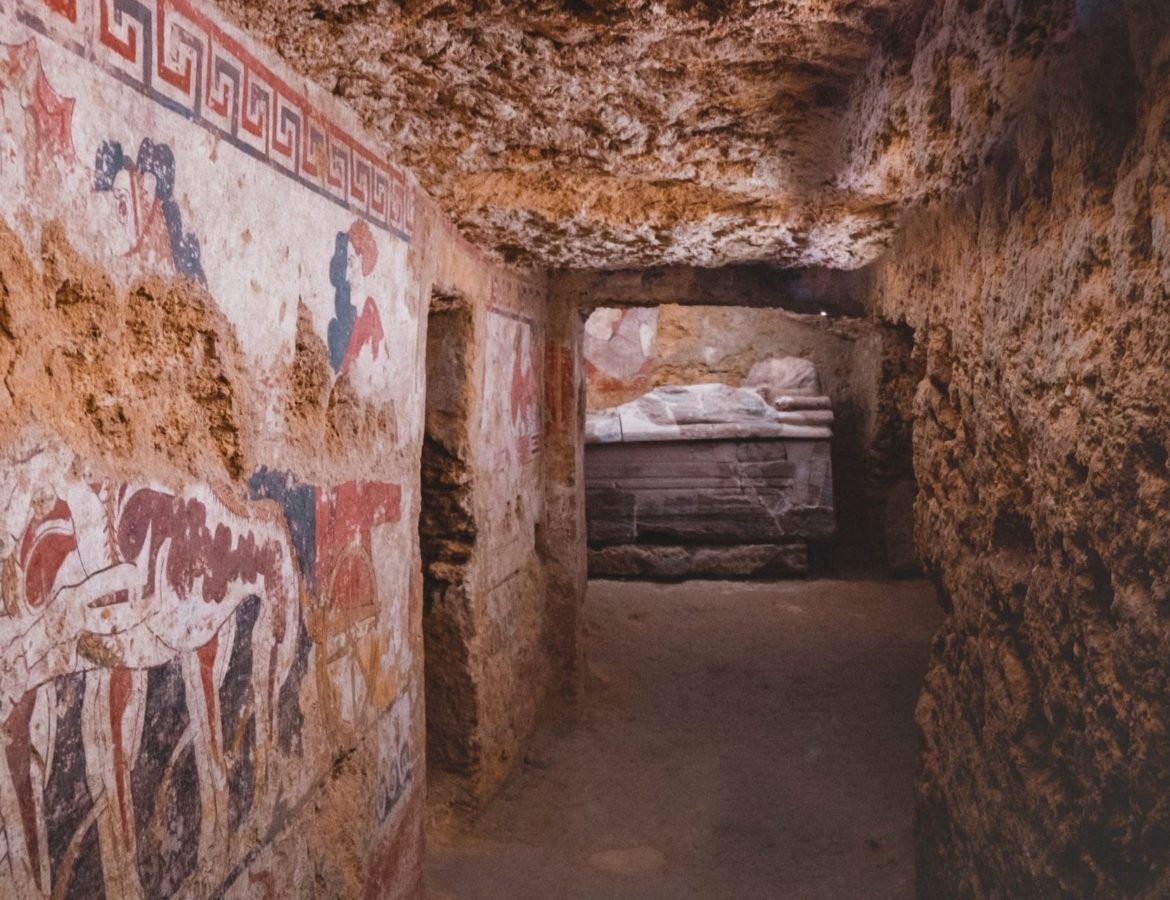 One of the extraordinary Etruscan relics in Valdichiana Senese
This tour, available only on Saturdays, will take you inside the Tomb of the Infernal Quadriga in Sarteano, a unique and memorable experience.
Cold and wet, it literally leaves you speechless and amazed due to a bright red color explosion on the left side of the corridor, where is represented a chariot running towards the underworld, led by a demon with flaming hair. A little further on, a banquet scene with two men, perhaps father and son in the afterlife, perhaps two lovers.
At the bottom of the tomb, a sarcophagus and two spectacular paintings. On one wall a hippocampus, on the other one a three-headed snake that you will hardly forget. It is so extraordinary that even Alessandro Michele chose it for one of his incredible dresses branded Gucci.
Once you have emerged from the underworld, you will move to Chianciano Terme, to the Theia thermal pools, the baths of the Etruscans, for moments of true relax.
Information
Duration: about 6 hours
Departure time: every Saturday at 10:30 am
Departure location: Sarteano
Price per person: 49,00€
Participant: from 2 participants
On request: transfer
What it includes
Entrance and visit to the Civic Museum of Sarteano;
Guided tour of the Tomb of the Infernal Quadriga at the Necropolis of Pianacce;
Entrance to the Theia thermal pools in Chianciano Terme (4 hours)