Craft Brewery tour in Valdichiana Senese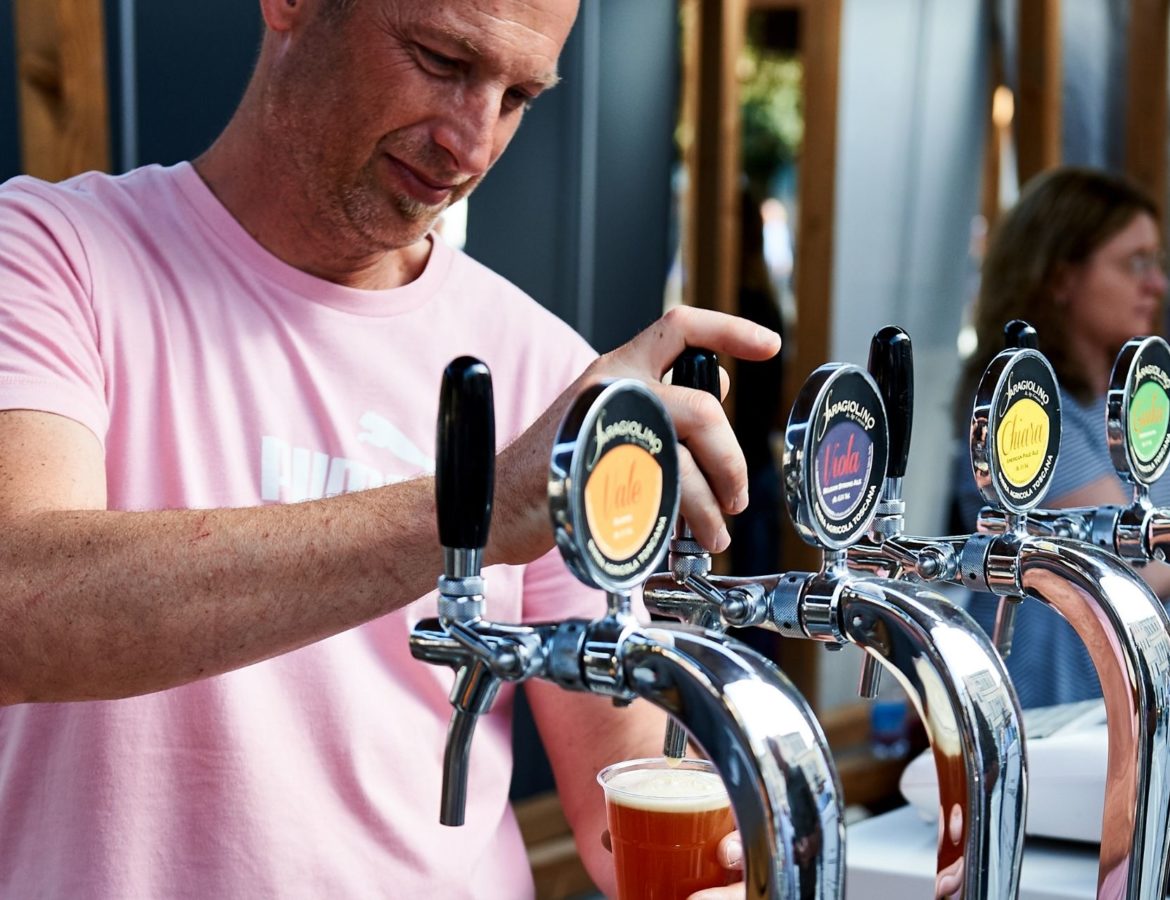 A peculiar tour in Tuscany, in an area dedicated to wine, such as Valdichiana Senese.
Speaking of Tuscany and local traditions, one immediately thinks about wine. We always think only about this unique product: Tuscan wines are famous all over the world and Valdichiana Senese, territory of the famous rolling Tuscan hills and medieval hamlets in perfect condition, is internationally known as area of excellent wine products, appreciated and recognized by this sector experts. But what if we told you that in Tuscany there is not only wine? And, again, what if we told you that in Valdichiana Senese there are also craft breweries that produce excellent quality beer? Well, Valdichiana Senese can offer you exceptional pints of beer!
An experience dedicated to beer, to get to better know this product and appreciate its quality and its flavours
On this tour you will be accompanied on an exclusive visit to a craft brewery in Valdichiana Senese. The beers produced here highlight the flavours of the territory and perfectly accompany the typical local dishes. With this experience you will be able to learn more about the world of craft beers and appreciate the different nuances and types of this delicious nectar. During the visit you can try the different beer's quality made available by the brewery and you will be accompanied on the tasting path directly by the producers. An experience designed to allow you to savour a leading product of Valdichiana Senese, in an area that offers excellent ideas for the creation of craft beers. During the craft beers tasting you will certainly be a little hungry, and we have also thought of this: there will be a plate of typical local cured meats with Tuscan salami and pecorino, all produced locally. Each product you will taste is designed to be matched with these craft beers. You will be immersed in a journey of typical tastes and flavours, your taste buds will try the real Tuscany and its flavours, in an unforgettable tasting experience perfect for friends, couples and, of course, good beer lovers.
Information
Duration: about 2 hours
Departure time: 11 am or 5 pm
Departure location: brewery in Valdichiana Senese
Price per person: 55,00€
Participant: from 2 participants
On request: transfer
What it includes
Visit of a local craftebrewery;
Tasting of craft beers;
Tasting of Tuscan salami and pecorino cheese.