Bike tour on Pietraporciana tracks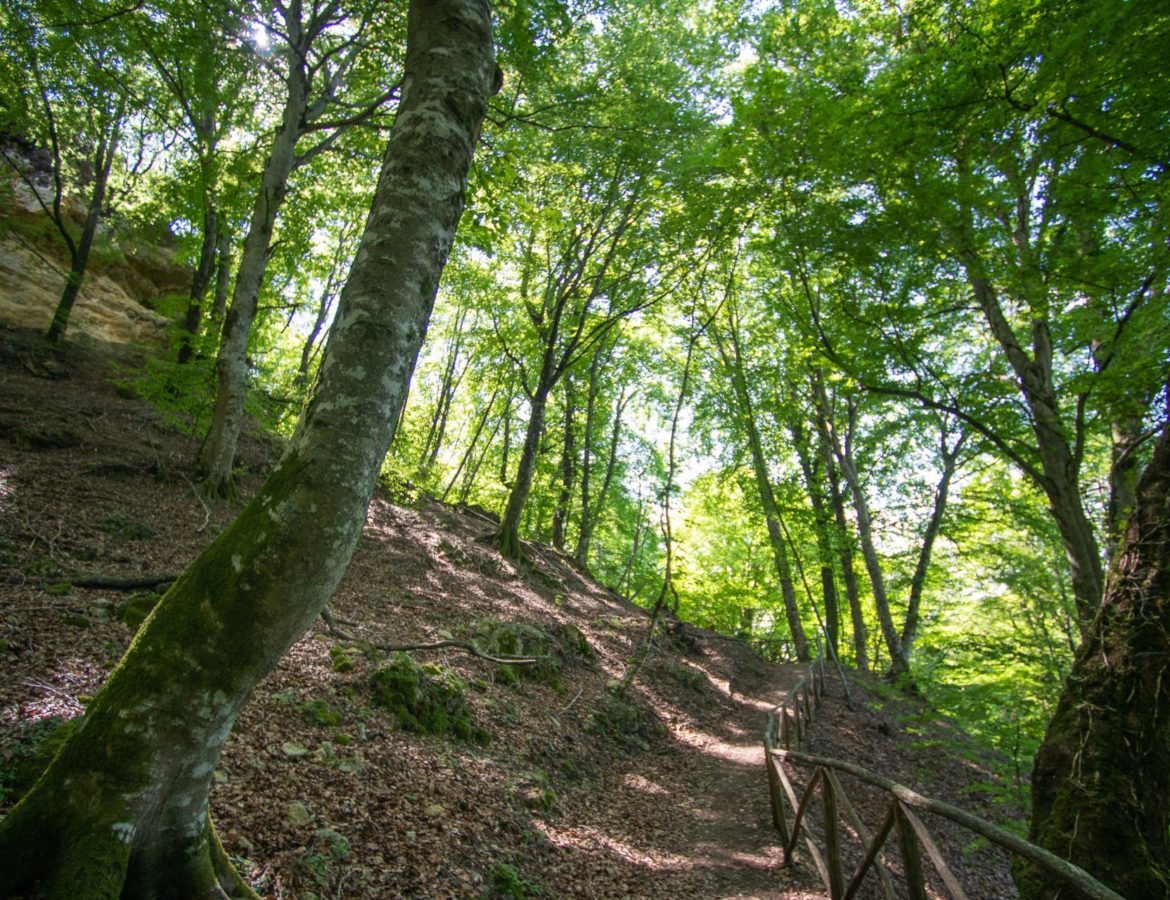 On bike tour through the Tuscan countryside beauty
Pietraporciana Natural Reserve is a place immersed in southern Tuscany's nature, within Valdichiana Senese, which extends into the municipalities of Chianciana Terme and Sarteano. The reserve is an unpolluted area with more than 300 hectares of various types of woods, including a beautiful beech forest, it is full of hiking trails to discover with an expert guide, who will accompany you in the visit of the tracks, from which you can admire Valdichiana and the neighboring Val d'Orcia from a privileged point of view. All on the saddle of a fantastic mountain bike.
The archaeological and naturalistic beauties of Pietraporciana
In your 10km journey, you will have the opportunity to admire the reserve naturalistic beauties, such as the famous caves carved into the limestone rock and the "caterpillar cave", which testify the human presence in this area since ancient times, with traces coming from the Bronze Age. The route includes a difference in height of 310m, which will allow you to admire the beauties of Tuscany and the two surrounding valleys. The reserve trails offer two equipped rest areas to allow you to relax in the woods. In this experience you will also be delighted by a tasting of local food, excellent for refreshing yourself and recharging your energy after a nice hike in nature. At the end of the experience you will be taken back by a taxi to the starting point.
What it includes
Mountain bike ride with a guide
Tasting of typical products
Transport service
Where: Chianciano Terme and Sarteano
When: 10:00 am or 3:00 pm
Duration: about 3 hours
Meeting point: Valdichiana Living, Piazza Grande n.7, Montepulciano
Price per person: €199
E-bike supplement: €30.00 per person.