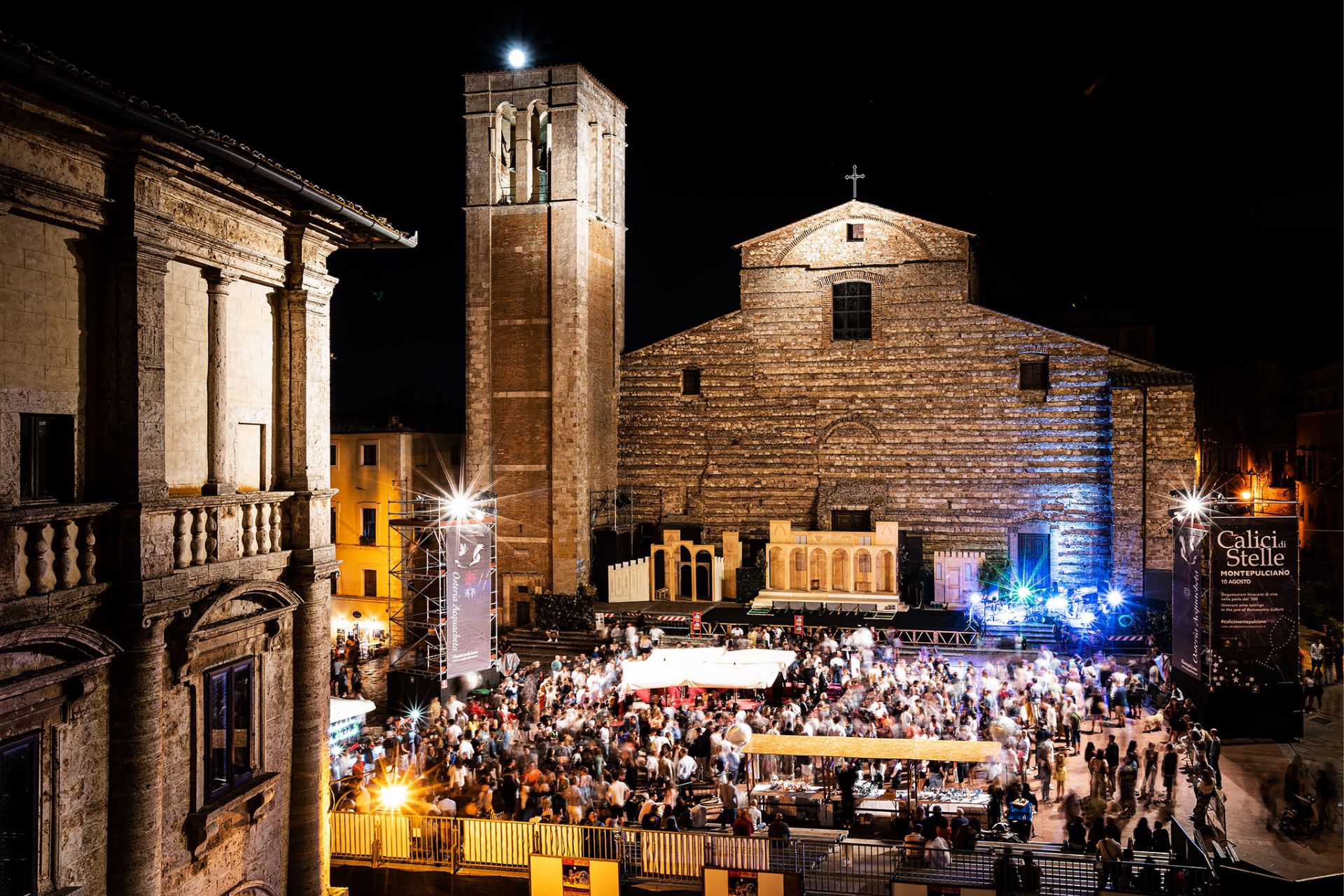 Calici di Stelle in Montepulciano – 2023 Edition
On August 10, the most awaited night by wine lovers in Tuscany returns
Calici di stelle in Montepulciano is the midsummer night most awaited by wine lovers. The 2023 edition will amaze the public with the elegance of Montepulciano, where the embrace of beauty and taste becomes magic, with unexpected tastings of Vino Nobile di Montepulciano DOCG and Vino Rosso di Montepulciano DOC.
There will be three different kinds of tastings to appreciate the Montepulciano reds: guided tastings (to be booked online) in exclusive locations, in combination with typical local products; itinerant tastings in the historic center with the "star coupon"; tastings during dinner in the 8 districts of the Bravìo delle Botti di Montepulciano.
Let yourself be enveloped by the atmosphere of an evening that is beauty and celebration, to be shared with whoever you want; the tale of the night is here.
****************
For information +39 0578 717484 – booking@valdichianaliving.it
Updates on: www.calicidistellemontepulciano.it and on the Facebook page Strada Vino Nobile Montepulciano e Sapori Valdichiana Senese