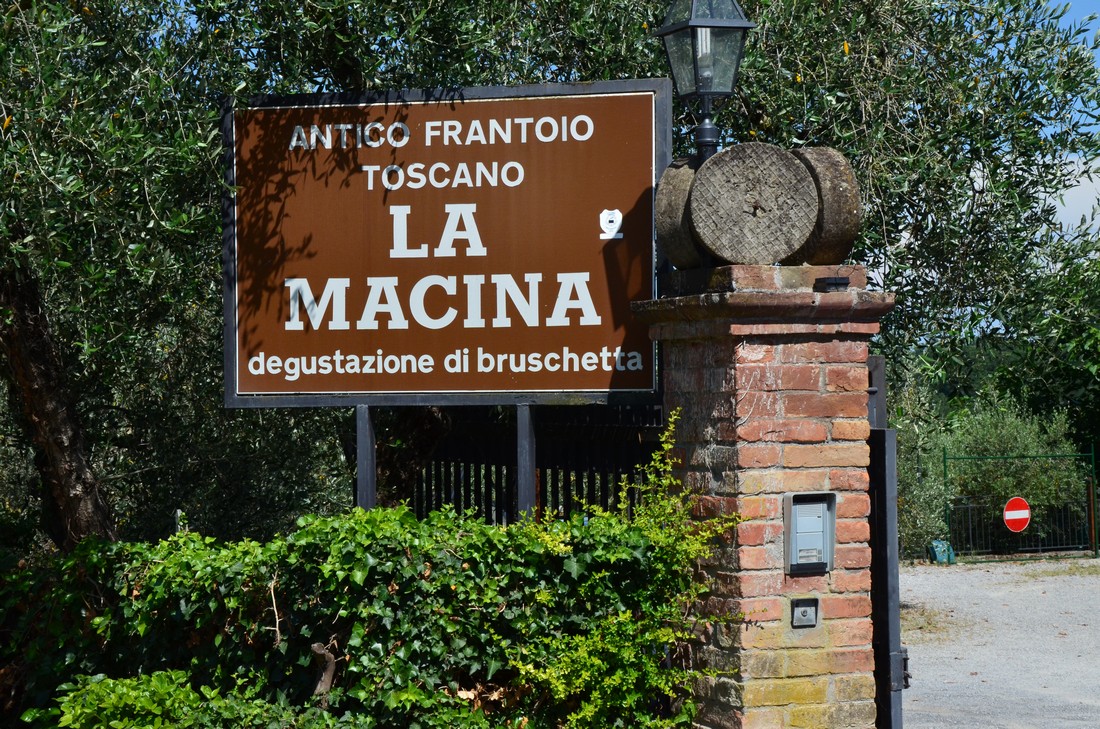 Frantoio La Macina
Frantoio La Macina
Via cavine e valli 34, Chianciano Terme (SI)
Tel: +390578.30377
info@frantoiolamacina.it
www.frantoiolamacina.it
Frantoio La Macina has been producing superior quality extra virgin olive oil for over twenty years. Its owner, Elena Bartolomei, still manages her company with passion and dedication. Il Frantoio was born in this beautiful corner of Tuscany, where the olive tree and its fruit have always been synonymous with tradition and health.
Inside the mill it is possible to experience, a guided tour  to discover the processing of olives up to the last product, namely our precious extra virgin olive oil. In addition to the tour it is possible to taste and buy our oil
Together with the tasting of the typical Tuscan bruschetta it is possible to admire inside the oil mill one of the rarest and most ancient presses for oil extraction dating back to the 16th century and objects of the past.