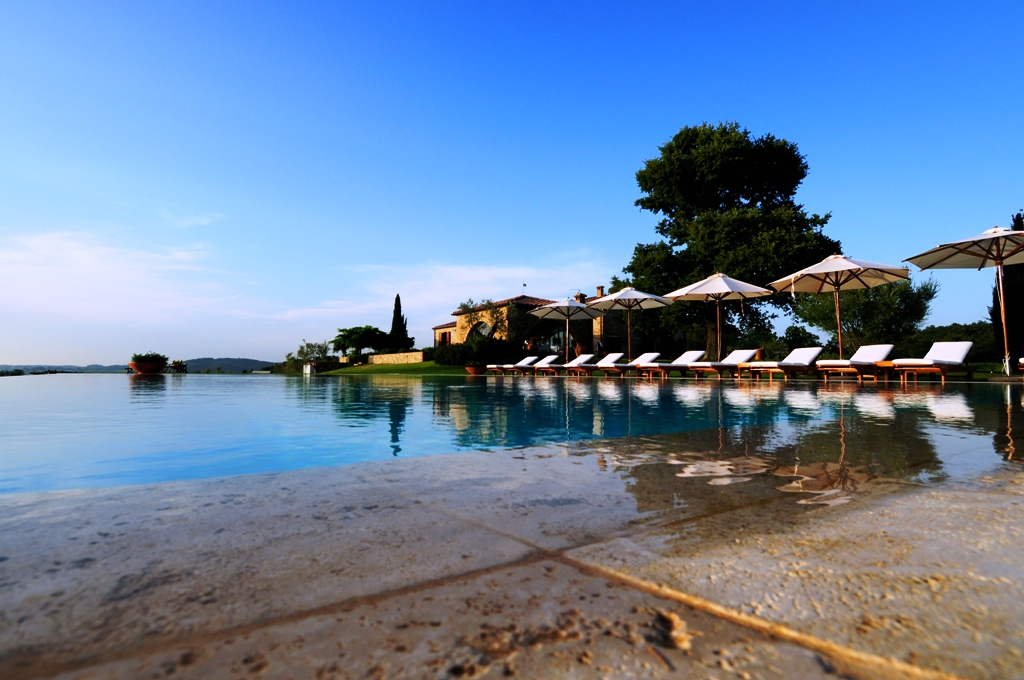 Società Agricola Dionora
Via di Poggiano, 9
Tel: (+39) 0578 717496
info@dionora.it
www.dionora.it
This is Tuscany just as you dreamed it would be. A cypress-lined lane winds past vines and olives to a handsome farmhouse by a huge oak tree. From the open-air infinity pool and adjacent breakfast room, the views are endless.
Inside are 6 cosy bedrooms with beamed ceilings, old wooden furniture and wrought-iron beds; plus a large vaulted sitting room with open fires and comfy sofas.
All around are the finest jewels of southern Tuscany: Pienza, whose steeple breaks the wooded skyline; Montepulciano, home of the famous vino Nobile; the Orcia valley, steaming with thermal springs and countless other hilltowns steeped in history and wine.