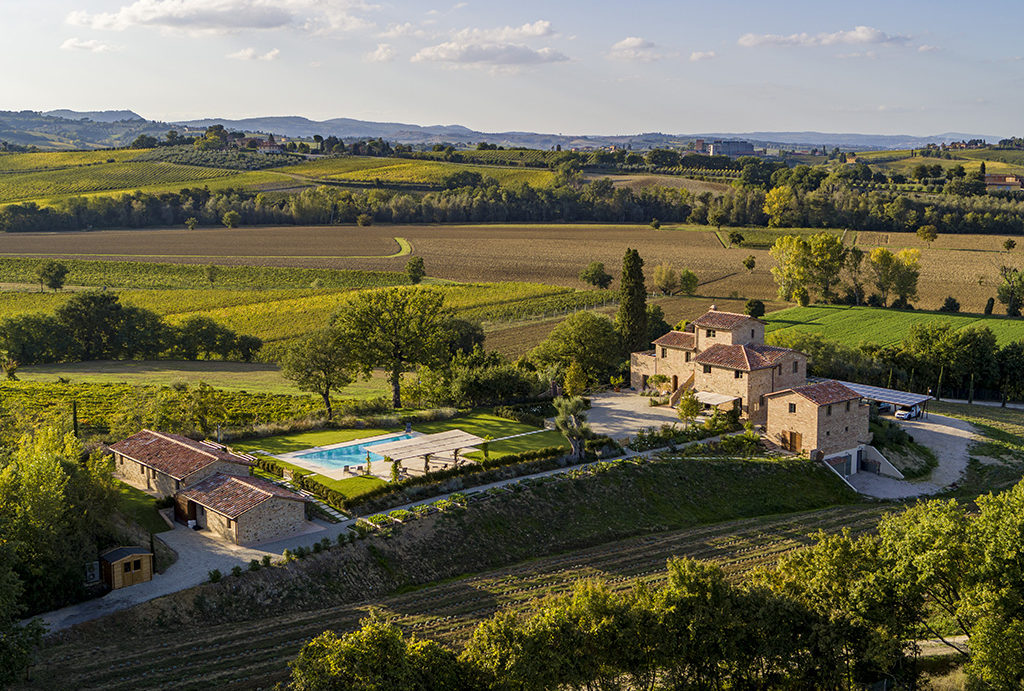 Holiday Farm Merigge
Via di Montenero, 36
Cervognano, Fraz. di Montepulciano (SI)
Tel: +39 0578336722
info@agriturismomerigge.com
www.agriturismomerigge.com
The Merigge Agriturismo has opened its doors, after being intricately restored to the original standards of how Tuscan farmhouses stood once upon a time. The material selected to do this originates from the very same period it was built to honour this magnificent farmhouse, dating back to the late 1800s.
The main building, dryhouse and pigsty have been beautifully transformed into 6 delightful bedrooms, all with their own individual style, which guests can gaze at from the wonderful infinity pool that also offers a majestic view of Montepulciano in the distance
The Merigge farmhouse is surrounded by vineyards and olive groves and a lavender field, consisting of 9000 lavender plants, which we decided to add in order to enhance the splendid scenery even further for our guests.
Staying at Merigge means immersing oneself in the heart of the peaceful Tuscan countryside, completely unwinding, and escaping from the noise and stress of our everyday lives. Sheer heaven!