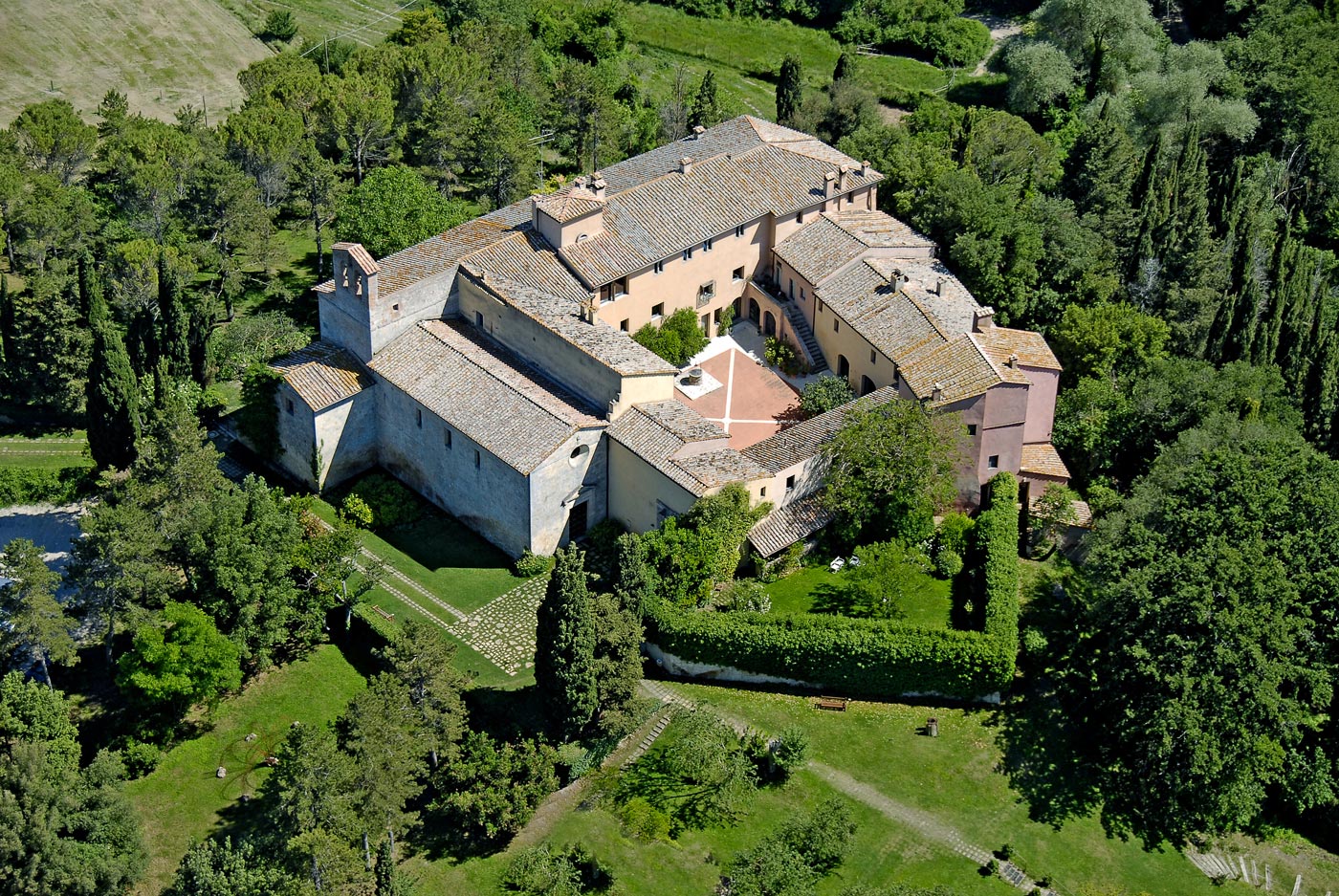 Estate "Tenuta di Spineto"
Via Molino di Spineto, 8
Sarteano (SI)
Tel:  (+39) 0578 232801
info@abbaziadispineto.com
www.abbaziadispineto.com 
The Tenuta di Spineto – the estate – covers around 800 hectares (2,000 acres) of which over half are wooded. It features 4-hectare, natural lake, 11 restored outbuildings and the Abbey, with its church.
The Abbey offers its guest a variety of communal areas for relaxing and socialising, with lounges, sofas, TV areas and a library.
The kitchens and cellars offer a chance to come together and discover the delights of the local, Tuscan cuisine. Rooms and halls available for hosting events and corporate meetings.
Next to the Abbey is a consecrated church, which is available for religious ceremonies or atmospheric concerts.
An estate covering nearly 2,000 acres – with a natural lake accounting for 10 of them – offering limitless opportunities to enjoy life out of doors and discover nature in all its unspoilt splendour.