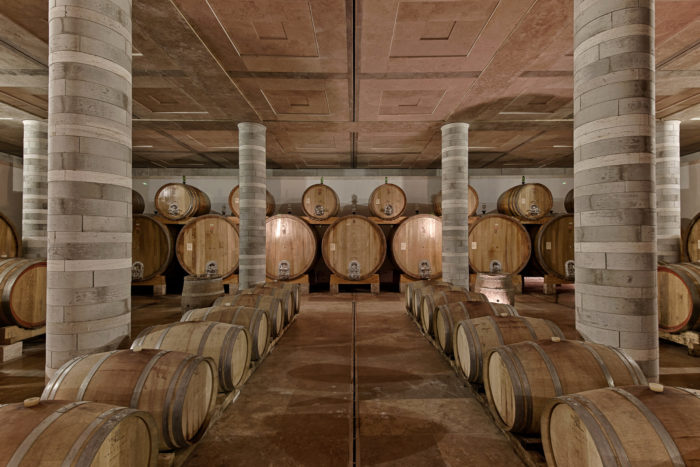 Cantine Dei
Via di Martiena, 35
Montepulciano (SI)
Tel. 0578 716878
Fax: 0578 758680
E-mail: info@cantinedei
www.cantinedei.it
The first vineyards of the estate were implanted in 1964 by Alibrando Dei, a passionate winemaker, in the area of Bossona.
During the Seventies, the family becomes the owner of Martiena, with an adjoining villa surrounded by a beautiful secular park.
The family has been producing Vino Nobile since 1985 when, after a particularly productive harvest, they rent a cellar in the historical center of Montepulciano. Today, the estate covers a total area of about 120 hectares, 55 cultivated with vineyards.
The average production per hectare is quite small, thanks to the "green pruning" system (a particular intervention that allows to balance the leaf area and production), and the selective thinning of the bunches.
The total annual production of red wine is about 185,000 bottles; besides that, a smaller quantities of white wine and vin santo. The company also produces an excellent extra virgin olive oil, and a small quantity of brandy.
WINES WITH DESIGNATION OF ORIGIN PRODUCED BY THE WINERY:
Vino Nobile di Montepulciano DOCG;
Vino Nobile di Montepulciano DOCG Riserva ("Bossona");
Rosso di Montepulciano DOC;
Bianco Martiena IGT;
Rosso Santa Caterina IGT;
Vin Santo di Montepulciano DOC