Vino Nobile Wine Tour in Montepulciano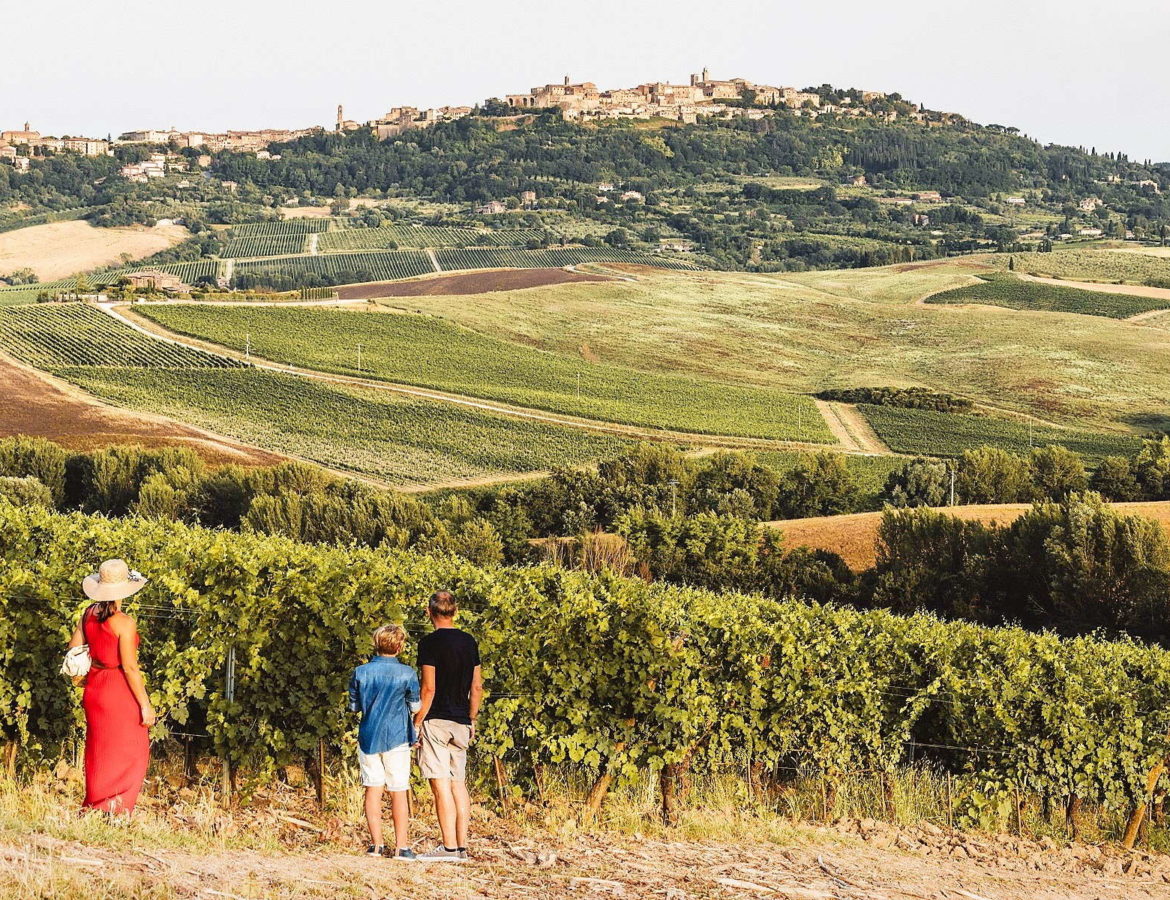 The true and proper symbol of Montepulciano, Vino Nobile is one of the most prestigious wines around the world.
You will be guided through the Tuscan hills, directly to two producing agencies of Vino Nobile. The producers will tell you their stories, methods of production, and the philosophy that is hidden behind every bottle. You will have a close look at a vineyard of Prugnolo Gentile and you will taste Vino Rosso di Montepulciano DOC and Vino Nobile di Montepulciano DOCG, learning to recognize them and their uniqueness.
An experience not to be missed in Montepulciano, also if you are staying only for a few hours.
Tour includes:
Visit of two wineries in Montepulciano countryside
Explanation of the winemaking process and introduction to the history of the wine's producers
Panoramic walk through the vineyards (only in some wineries)
Wine tasting of Rosso di Montepulciano DOC and Vino Nobile di Montepulciano DOCG
Transfer service
Duration: about 3,5 hours
Departure time: 10 am or 3 pm
Starting point: Valdichiana Living, Piazza Grande n. 7, Montepulciano
Price per person: 69,00 €