Visit of Reinassance in Sarteano, birthplace of Pope Pius III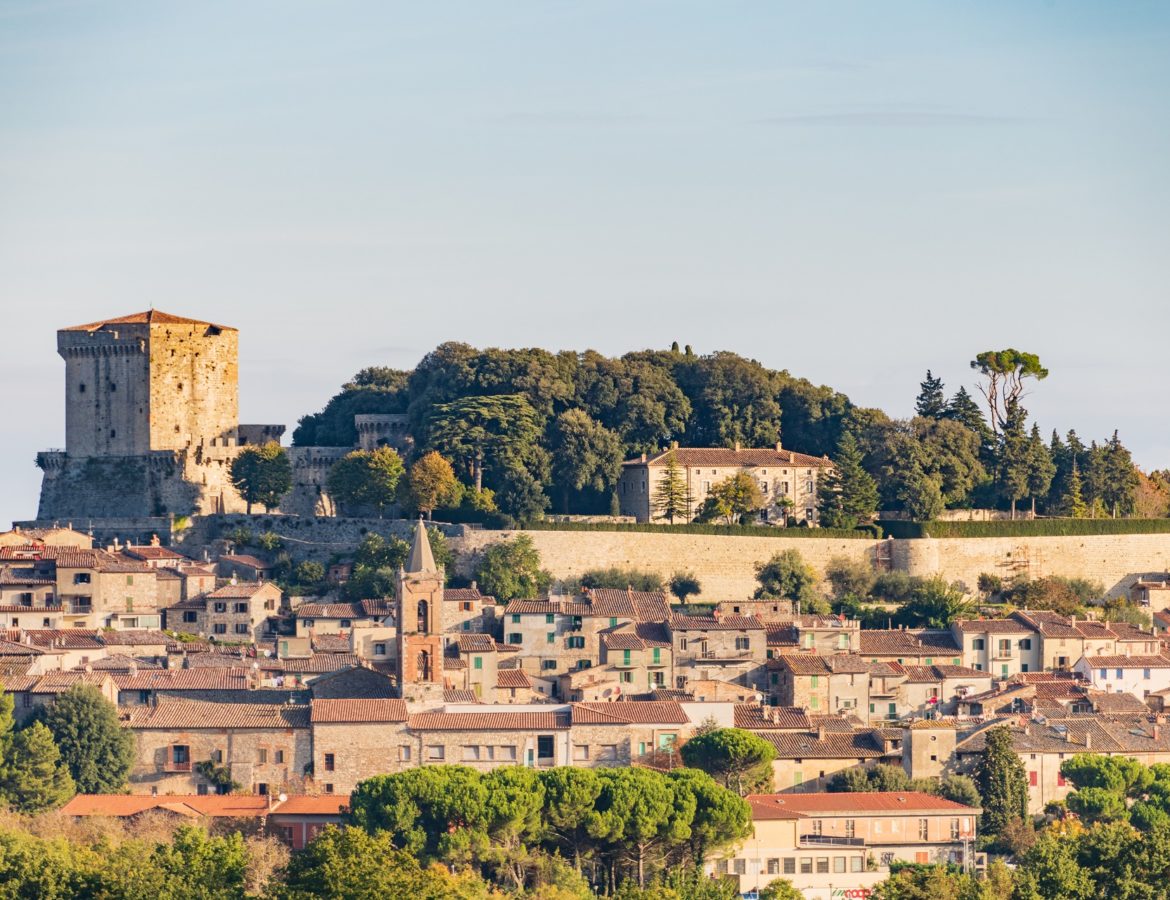 Guided walk in Sarteano hamlet to admire Chiesa di San Martino in Foro and Palazzo Todeschini-Piccolomini
Sarteano is a tuscan village of rare pearls and with our tour you will see them with a guide, walking along the narrow streets. A real leap into the Tuscan Renaissance including a visit to the Church of San Martino in Foro to admire the famous Annunciation painted in 1545 by Domenico Beccafumi. Officially, he last public work of the eternal Sienese painter and sculptor, a pupil of Perugino and author, among others, of a part of the floor of the Cathedral of Siena.
Walk through the streets and see Sarteano with the eyes of famous inhabitants of the past, Domenico Beccafumi and Pope Pius III
Surprises in Sarteano are not finished yet and by opening a door in Via dei Goti you will enter Palazzo Todeschini-Piccolomini, birthplace of Pope Pius III, former Archbishop of Siena and nephew of Pope Pius II, famous creator of Pienza, the Ideal Town as we know it today. Pope Pius III, born Francesco Nanni Todeschini Piccolomini, Pope of the Roman church only for a few weeks, left an indelible imprint of the history of the Sienese Renaissance in Sarteano, now  showed in the house museum.
The guided tour of the Tuscan village continue with a walk to the medieval castle and it will end with a tasting of typical Tuscan products locally made.
Information
Time: 10.30 am- 3 pm
Duration: about 2 hours and a half
Meeting point: Piazza XXIV Giugno, Sarteano
Price per person: €79
The tour includes
Guided walk in the historic center of Sarteano
Entrance to the Beccafumi Room
Visit to the birthplace of Pius III
Tasting of local products
Notes
Tour available from April until November.