Tuscan chef experience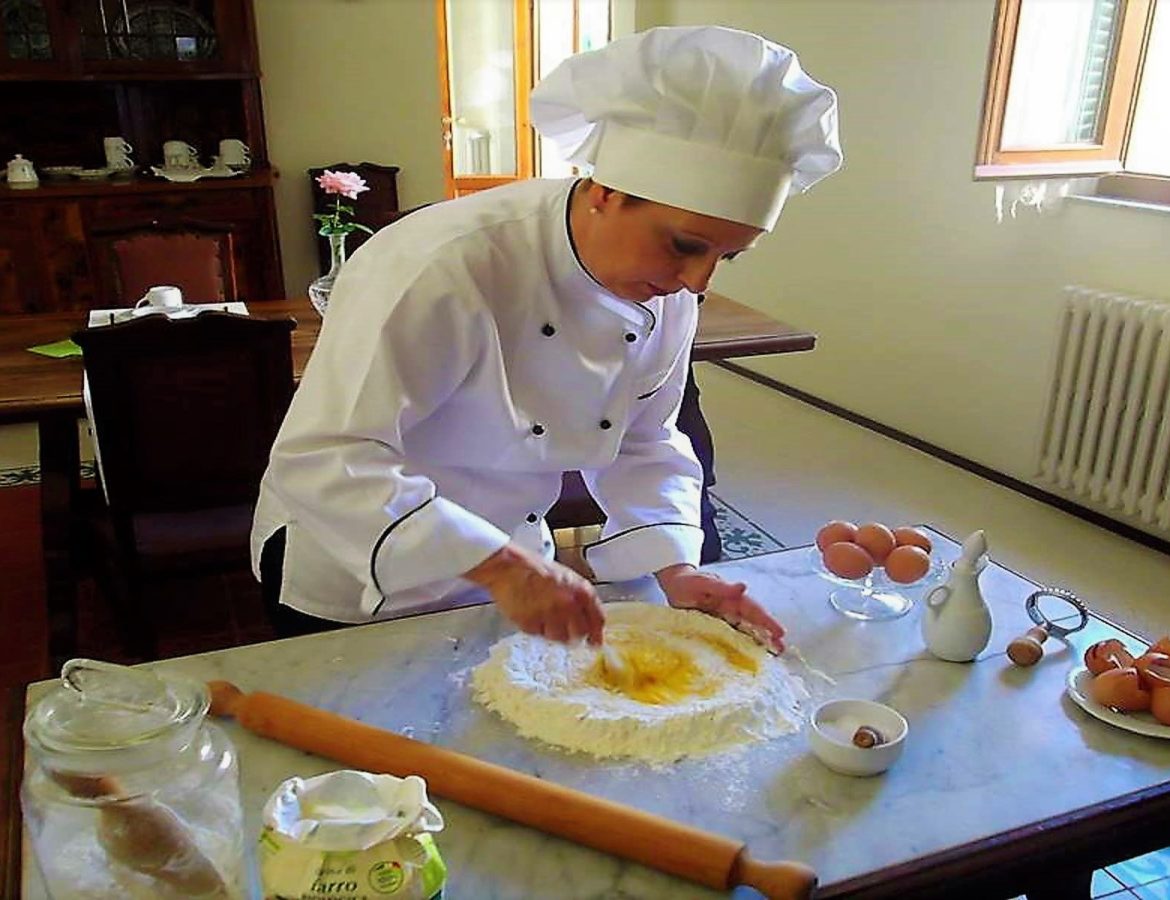 Prepare a complete typical menu under the guidance of a professional chef.
In this Tuscan cooking class, a professional chef will reveal his secrets to prepare the best dishes of the local tradition; under his guidance, you will cook a complete Tuscan menu, from appetizers to desserts. You will learn the importance of the doses and temperatures in the preparations, as well as the raw material to choose. You will acquire a greater manual skill in the rolling of the handmade pasta, and you will discover new techniques and tricks for an always impeccable result. Making fresh pasta will become simple and fun, like a child's play. At the end of the course, you will have acquired all the necessary skills to prepare a perfect Tuscan menu, even at home. A unique and exciting experience for true lovers of cooking and good food.
Course includes:
Cooking class with a Chef
"Valdichiana Living" apron
On request:
– Transfer service
– Lunch or dinner
Duration: about 3 hours
Departure time: 10 am or 5 pm
Starting point: agriturismo or restaurant (to be agreed) in Valdichiana Senese
Price per person: € 109,00