Quad tour in Valdichiana Senese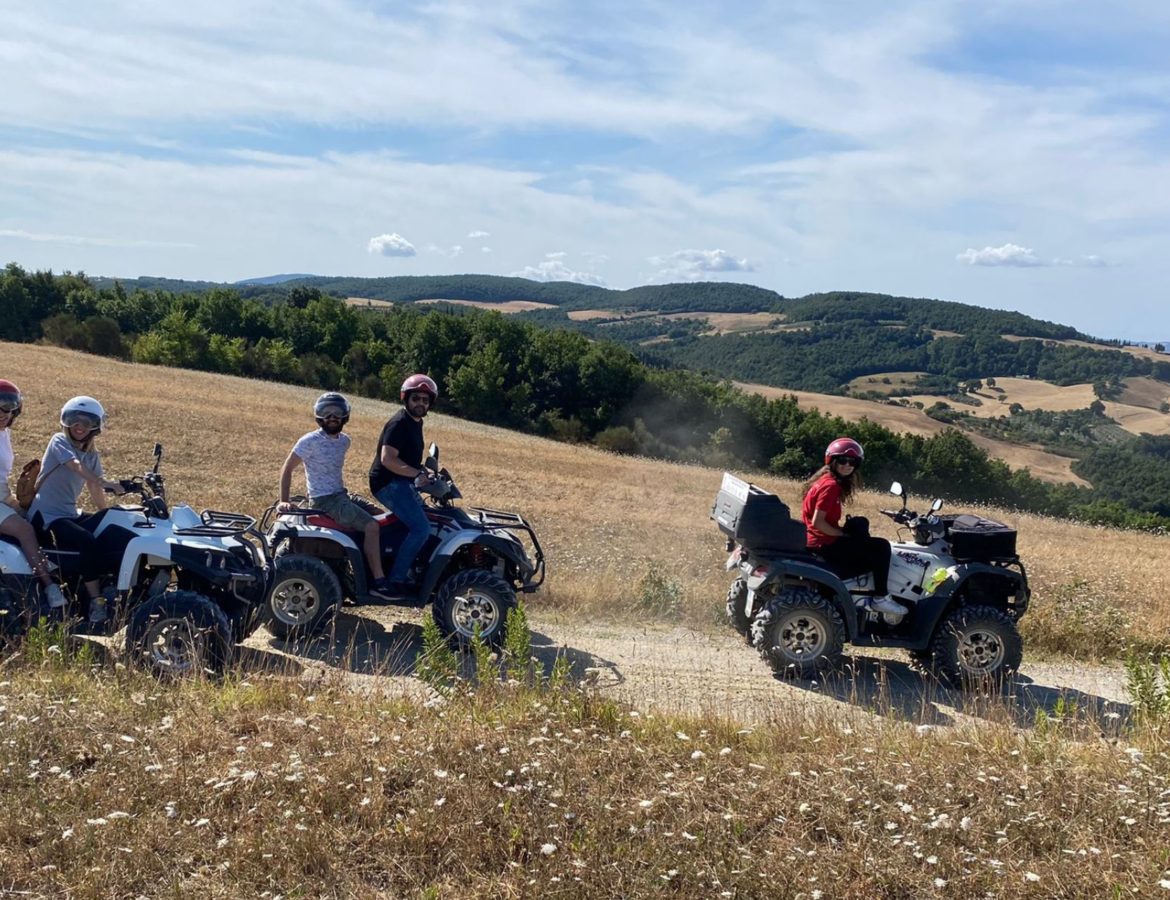 An exceptional and unconventional tour to visit one of the most beautiful areas of Tuscany
Valdichiana Senese is a territory that shows the Tuscan beauty without filters: rolling hills, unpolluted nature, green landscapes and paths to follow. And it is precisely in these paths that you can get lost in beautiful landscapes with friends, trekking with mountain bikes… and from today on, quad biking too! Imagine yourself immersed in a Tuscan path of Valdichiana Senese, being able to admire the splendid landscape and its gentle hills on board a roaring quad. Beautiful, isn't it?
One of the paths of the Valdichiana Senese to be discovered on a quad bike, with an expert guide and a tasting of typical products
The tour will take you to visit one of the paths of Valdichiana Senese on a quad. You will be guided by an expert guide during the journey, who will make you fully appreciate the beauty of the Tuscan hills. The tour also includes a delicious stop to refresh and recover your energy after driving the quad: in fact, you can taste the typical local products of Valdichiana Senese, such as Cinta Senese cured meats and even Pecorino di Pienza cheese in various seasonings. A perfect experience to explore, taste and enjoy Valdichiana Senese.
Info
Starting time: 10:30 am or 4:00 pm
Duration: about 4 hours
Meeting point: Valdichiana Living, Piazza Grande n.7, Montepulciano
Price per person: from 145€
The tour includes:
• 4-hour guided tour
• quad rental
• quad petrol
• helmets
• tasting of typical local products such as cured meats and pecorino di Pienza
Notes:
the tour is available for a minimum of 2 people (1 passenger and 1 driver)