LIMITED EDITION: Tour of Montepulciano: tower, Contucci Palace and historical cellar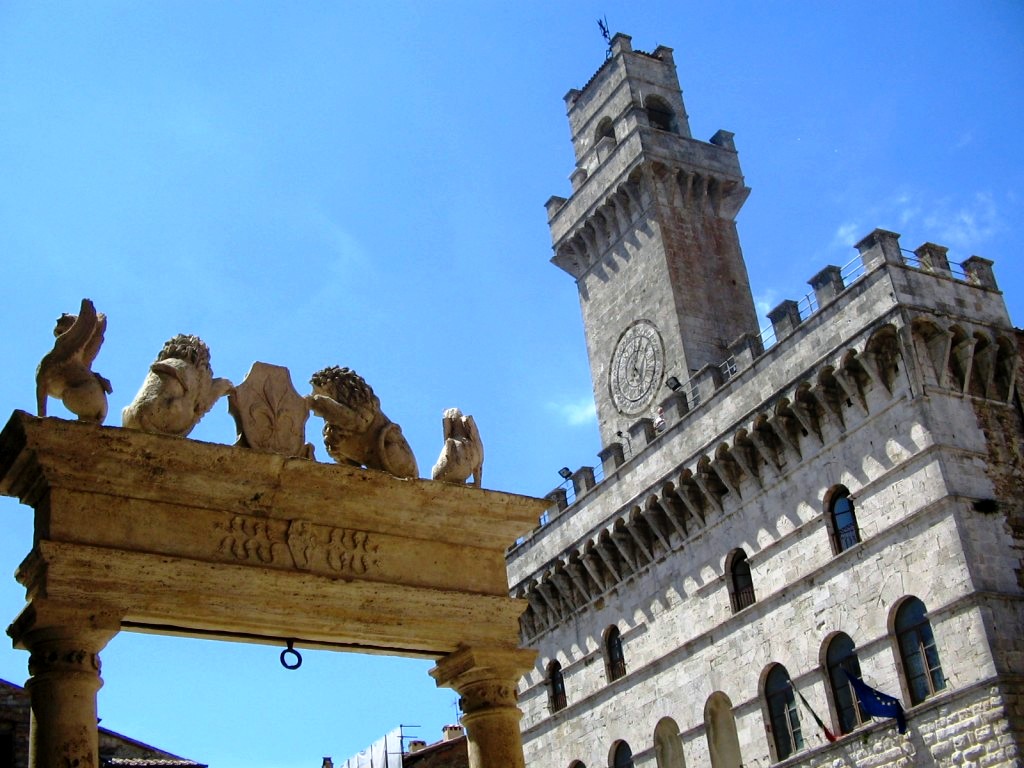 Exclusive tour available only in a few days
Exclusive guided tour of the historic center of Montepulciano in 3 steps, available only for a few days:
– PALAZZO CONTUCCI: historic Renaissance palace exceptionally open for this special tour. The palace, designed by Antonio da Sangallo the Elder (1455-1534), is property of Contucci family, producers of Vino Nobile since the Renaissance. Here you can admire the "Sala delle Feste", frescoed in 1702 by Andrea Pozzo.
– CONTUCCI CELLAR: the cellar is located in the basement of Palazzo Contucci; a labyrinth through huge oak barrels where you can taste the precious Vino Nobile di Montepulciano Docg.
– TOWER OF THE TOWN HALL: an unforgettable experience in the tower of the Town Hall, the highest point of the village, from which you can enjoy a unique landscape over the lands of Valdichiana Senese, Val d'Orcia and Umbria.
Duration: about 2 hours and half
Departure time: 10:30 am or 3:30 pm
Starting point: Valdichiana Living, Piazza Grande n. 7, Montepulciano
Price per person: € 35.00
What it includes
Guided tour of Palazzo Contucci;
Visit of the Tower of the Town Hall;
Visit of the historic cellar Contucci;
Tasting of Rosso di Montepulciano DOC and Vino Nobile di Montepulciano DOCG
5 € discount on the price of the entrance ticket to one of the concerts of the Easter Festival.
Additional information
DATES ON WHICH THE TOUR IS AVAILABLE:
Friday 10 April
Saturday 18 April
Sunday 19 April
Friday 24 April