Etruscan writing workshop for children in Chiusi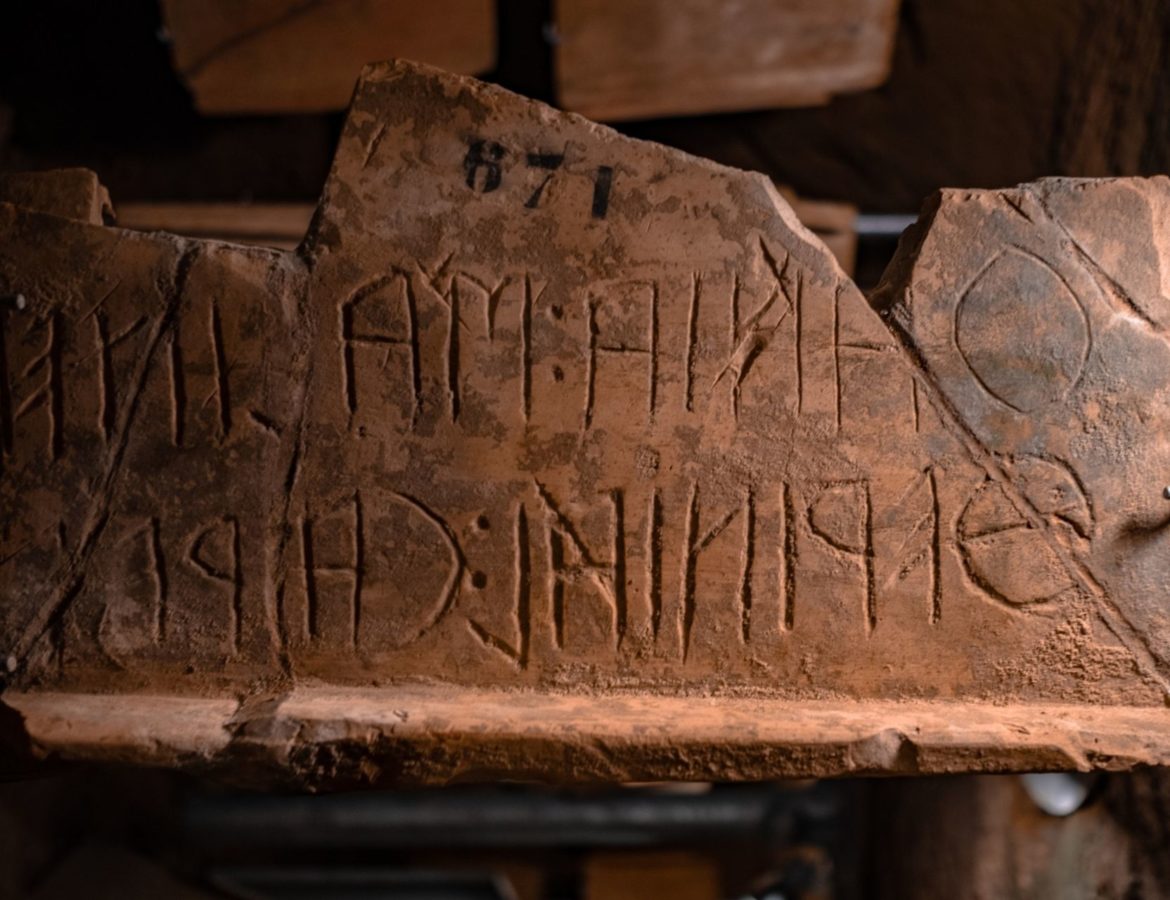 Learn to write the Etruscan alphabet on a clay tablet, just like ancient Etruscans
The Etruscan writing is not easy to decipher, both for the limited contents and for rather complex characters. In any case, it is a fascinating writing just for its graphic representation. What we know for sure is that the Etruscans wrote continuously from right to left, leaving no space between one word and another. The Epigraphic section of the Civic Museum – The Underground City, is the only museum section in Italy entirely dedicated to Etruscan epigraphy, with 500 inscriptions on cinerary urns and tomb tiles, it has allowed an in-depth study of the Etruscan language as well as the reconstruction of a realistic Etruscan registry. This tour is designed for families will take you to discover the Etruscan alphabet and writing with a creative workshop that will entertain young and old.
History and craftsmanship in a tour to discover the Etruscan heritage
The first part of the tour consists of an introduction to the Etruscans with the support of a multimedia presentation or directly with a visit to the Epigraphic section of The Underground City – the largest collection in Italy! It will be a very short lesson designed for children with a curious and original cut in which the language and writing of the Etruscans will be explained, addressing the main aspects: the origin and evolution of the alphabet used by this ancient civilization, the elements characterizing its language and the most significant written testimonies we found. Then you enter the heart of the tour with the writing workshop led by the staff of the Civic Museum, during which children can try to reproduce the alphabet and the Etruscan language using wax and clay tablets, small vases or artifacts of terracotta, or even fabric rolls (just like the ancient Etruscans!) and they will learn to reproduce symbols, words and short phrases in the Etruscan alphabet. At the end of the experience at the Civic Museum, a delicious snack based on typical products awaits you in the historic center of Chiusi, where you can relax after a beautiful morning or afternoon at the Museum with the whole family.
The tour proposal is for a group of families who travel with their children and want to have a curious and unusual cultural experience. The tour is valid for a minimum of three adults and three children.
Information
Duration: about 3 hours
Departure time: 10:30 am or 3:30 pm
Departure location: Civic Museum – The Underground City, Chiusi
Price per person: 59,00€
Participant: from 4 participants
What it includes
Visit of Civic Museum the Underground City
Workshop for children for about 1 hour
Snack for children and happy hour for parents with typical products
The experience is available for a minimum of 4 participants.