Dinner in the Vineyard – minimum 6 participants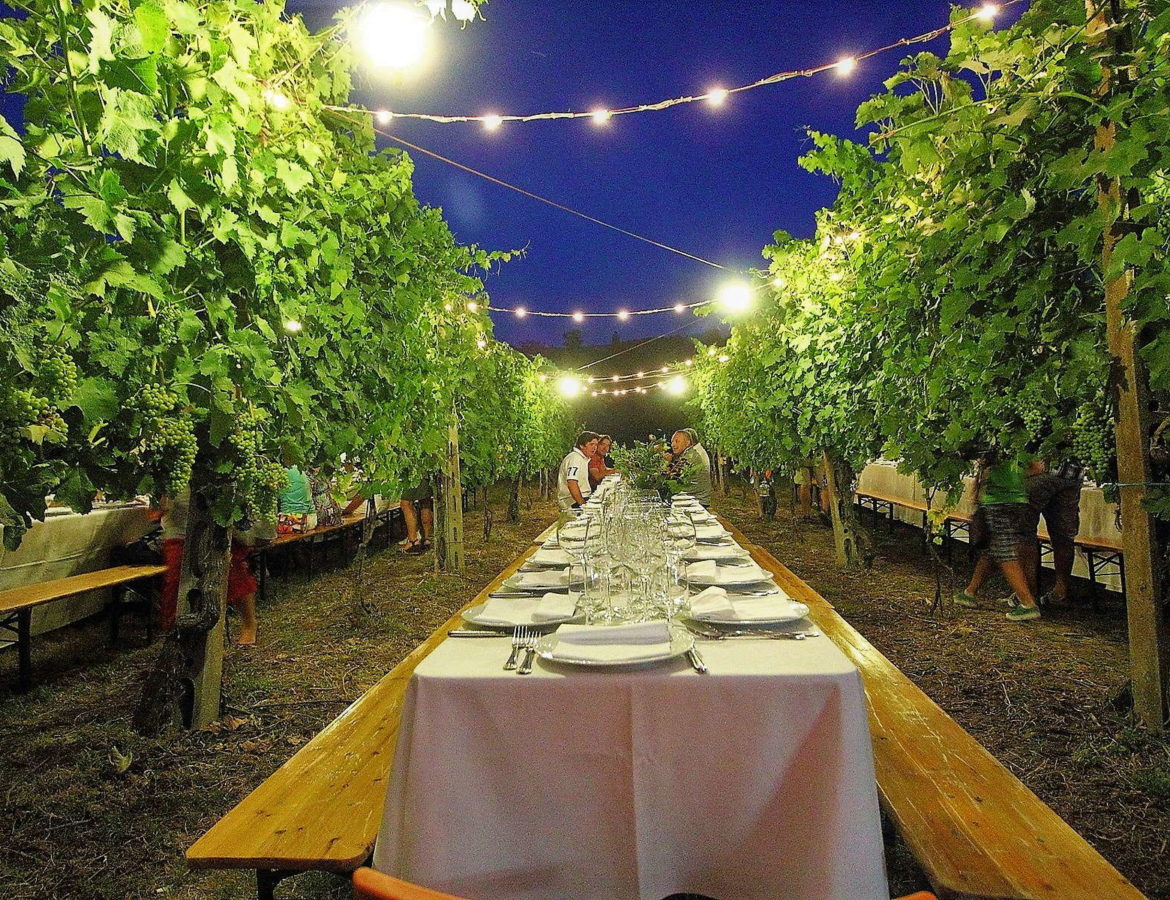 Dinner in an open field between rows of vines.
Imagine the evening in the vineyards, with lights from the lanterns that illuminate the table just set. A dinner between the rows of vines is an unforgettable experience. A lively moment spent in the countryside with your loved ones and new friends, in a characteristic and suggestive scenario. In this exclusive location, you will taste plates from a classic Tuscan menu, prepared according the season and featuring local products paired with wine from the region.
Prepare to spend the night in pure joy in the open fields of Tuscany.
Tour includes:
Tuscan dinner in the vineyards with at least 3 wine tastings
Transfer service
Duration: about 3 hours
Departure time: 6.30 pm
Starting point: Valdichiana Living, Piazza Grande n. 7, Montepulciano
Price per person: 79,00 € (min. 6 people)